Arboles UK – Fume Cupboards
We haven't posted for a good while about our fume cupboard valves. On Monday we secured a project that was for several fume cabinets being used for Covid 19 research. This is something we're extremely proud to be playing a part of.
Following on from our last blog post on a guide to fume cupboards which goes into the broad usage and touches on maintenance – you can read the post here.
We supply a range of front control valves and panel outlets that cater for pretty much any configuration you or your customers may need. The valves can be bought individually or we can offer a package and volume price.
Like all of our products the fume cupboard valve range can be found accross all sectors from schools / education to private research and development companies to healthcare and hospitals.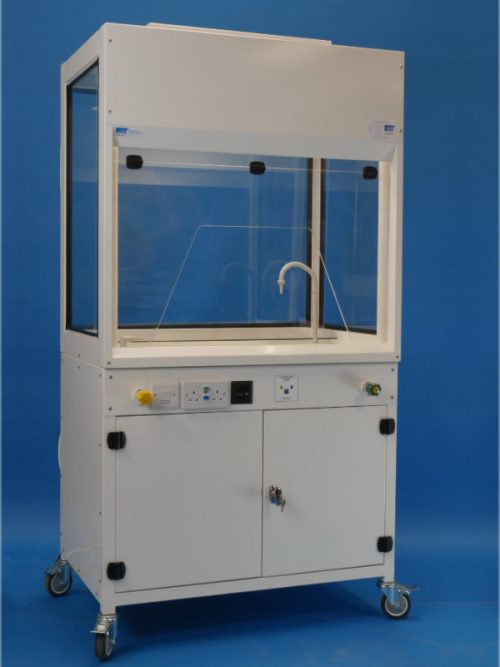 Above is an example of a finished fume cupboard. The components are the versatile 901711 front control valve which can be configured for water, a variety of gases and special waters such as de-ionised. The valve has 1/4″ BSP outlet and is available with copper tails or flexible hosing. The outlets are equally versatile. On the left hand side of the cabinet is the 'yellow' (natural gas) valve. The outlet is the 800709 and can be bench mounted OR wall mounted! For the water outlet on the right hand side you have the 800711 bench mounted outlet.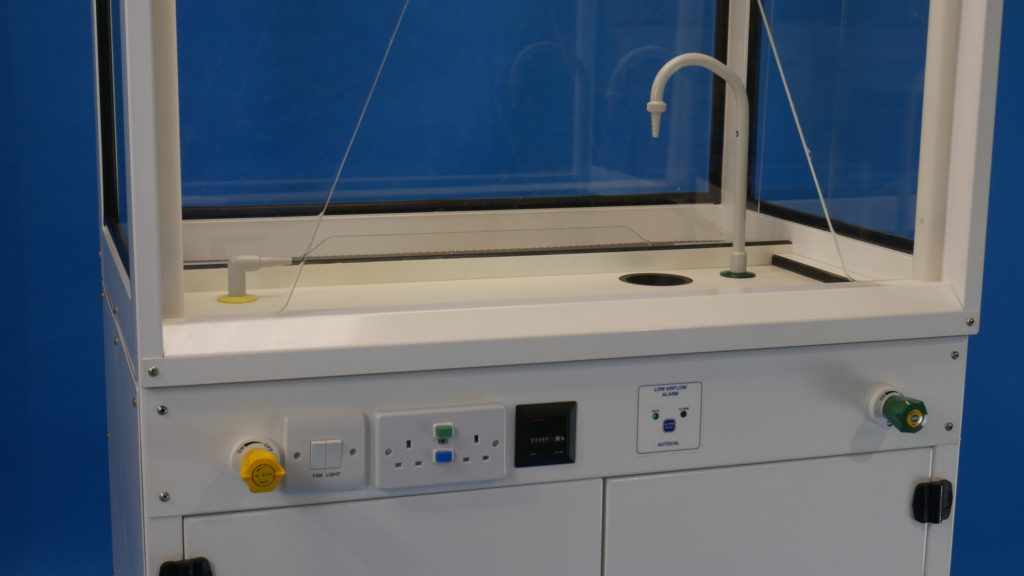 The fume cupboard still needs drainage….enter the market leading laboratory chemical drainage product Vulcathene from Durapipe. In the above photo you have the small circular drip cup (V5501001) to catch any excess water. Beneath the benching the drip cup is connected to the ever present Vulcathene anti siphon bottle trap (V1056101).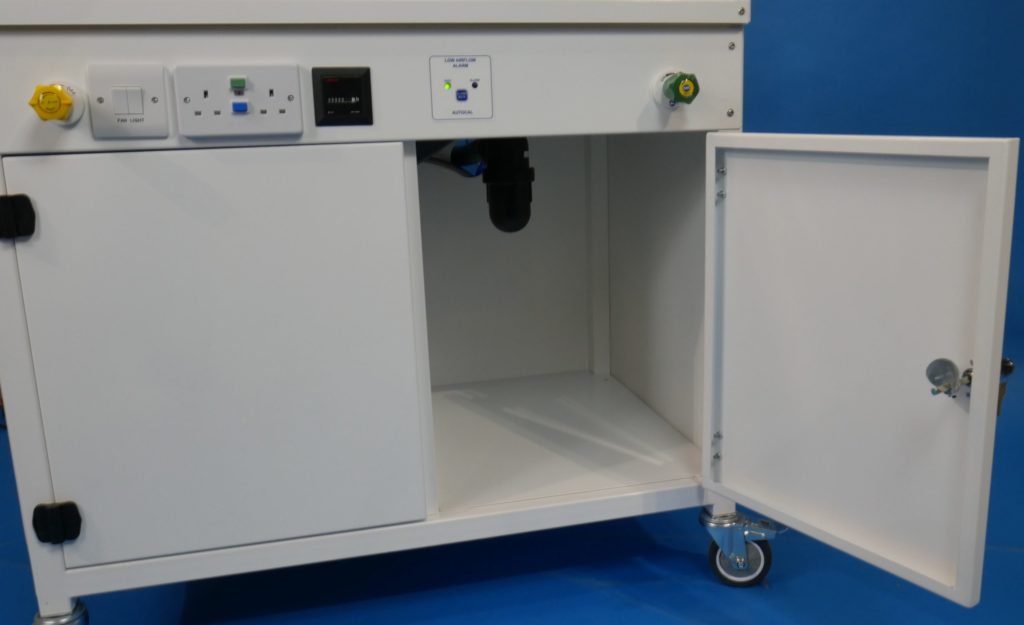 Want to know more? Have a browse around our fume cupboard valves page found here. You can give us a call on 01204 388 814 or get in touch via our Contact Us page.