Arboles UK – Our Latest Decontamination Booth is Poised for Action!
The ARB-DIB is a free standing walk through disinfecting booth that fills with a completely non toxic, odour free, stain free Anolyte dry 'fog' that kills 99.9% of germs, viruses (including Coronavirus Covid-19) and pathogens whilst leaving the individual perfectly dry. Exposure time is only 30 seconds in the booth for it be effective.
Made from aluminium, stainless steel and polyethylene this is a hard wearing and easy to clean to piece of kit, it can even be designed to include your logo if you want it that way!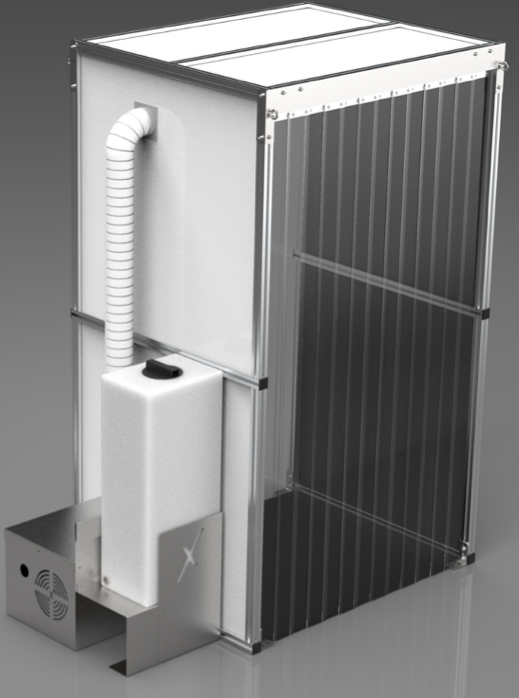 The booth is PIR activated so all you do is walk up to it, wait for it to fill up (gives you time to quickly check us out on Twitter!) and then just stand in there for 30 seconds to come out germ and virus free! Access and exit is via PVC curtains.
The decontamination booth is designed to go wherever you need it really. In the photo below you can see it placed in the lobby of a Hilton Garden Inn hotel. It can be placed outside bars, restaurants, pubs. It can also be placed inside cinemas, hospitals, offices, factories, schools, nursing homes….anywhere where you feel that people will benefit from it! Obviously, you'll need to continue with the handwashing and the wearing of masks, but it's a valuable asset to have in the light of this pandemic.
The application for this decontamination booth extends beyond this pandemic too. This is equally valuable in food prep facilities, germ free environments, hospital theatres etc etc.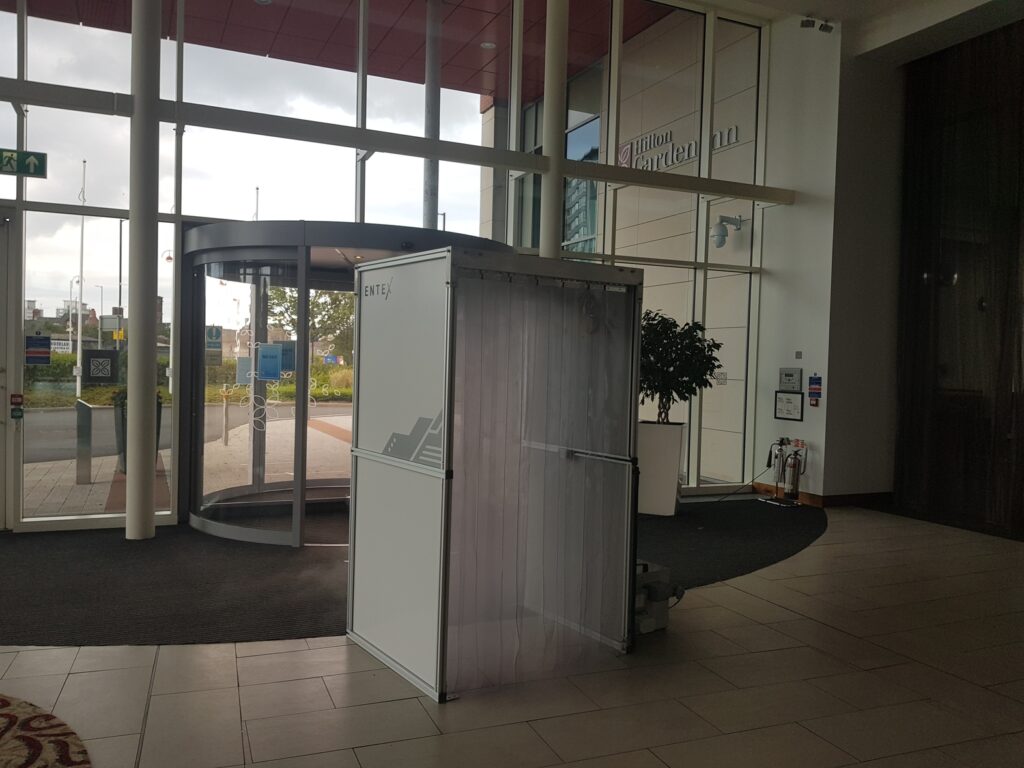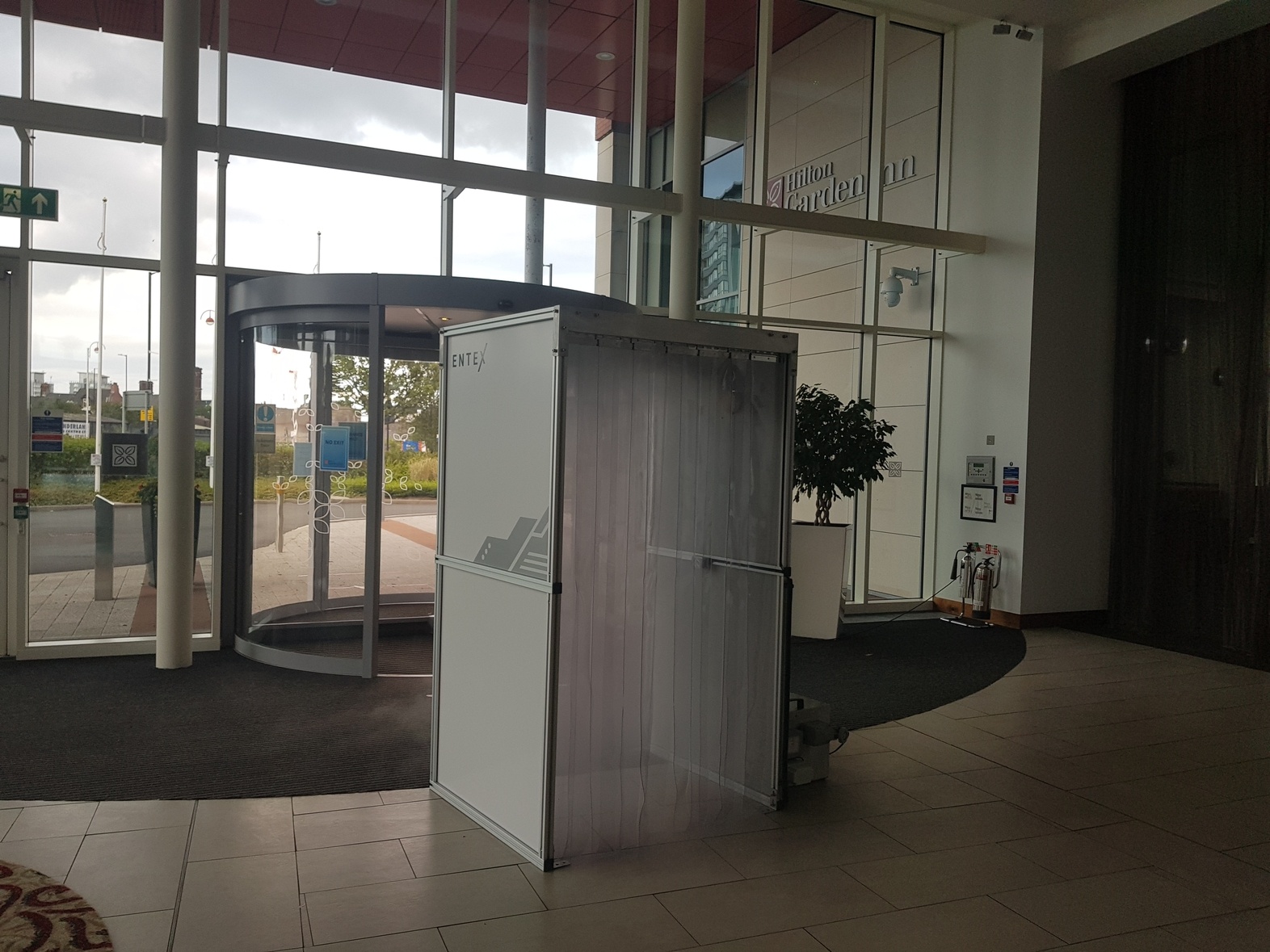 It doesn't take up a huge space either! Enough to fit one person at a time the footprint is quite modest which helps with the shipping too. The decontamination booth can be fixed into place or if it is a temporary piece of hardware (ie at the entrance to a bar it can be dismantled and put back into storage once finished) it can be easily moved around as it only weighs 65kg empty.
The tank has a capacity of 60 litres and the flow rate gives you 6.5 litres / hour so on one tank you can get through boat loads of people! The power supply is your standard 240v, so nothing out of the ordinary there either – a very easy set up. When the tank runs empty, just fill it up again and away you go.
The Anolyte mixture isn't an alcohol based solution either so it is suitable for places of worship. It is 80 TO 120 time more effective than Sodium Hypochlorite (bleach), so it kills viruses and bacteria quicker using less product at a low strength. You can read more about it here. It comes in a range of sizes from 20 litres to 1000 litres
Click here for more information on the decontamination booth contact us here or on 0044 (0) 1204 388 814