Arboles UK – Durapipe Vulcathene Chemical Drainage Installers Guide Now Online!


Building on our existing content we have uploaded an installers guide for the Vulcathene chemical drainage range.
Vulcathene chemical drainage is the market leading laboratory / chemical drainage product that takes waste from the sink right the way through to where it exists the building. The range features products like wastes, bottle traps, pipes and clay traps. There are variants on all these models with features like glass inspection bases and extendable / telescopic connection pipes on the popular anti siphon bottle trap. These all dovetail nicely with our range of laboratory taps and ceramic sinks.
The Vulcathene guide is a downloadable PDF document that gives you best practices for installing Vulcathene (and the Enfusion) set of products.
You can either get a copy via downloading from any of our Vulcathene products using the 'Download' button next to 'Installation Instructions' as illustrated below: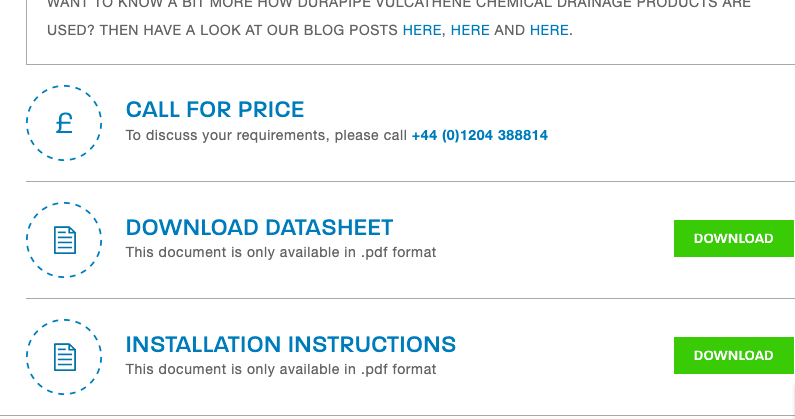 Or you can download directly from the following link: https://www.arboles.co.uk/wp-content/uploads/2021/03/Aliaxis-Vulcathene-Installer-guide-digital-V1.1_2021.pdf
For more information please do get in touch with us on 0044 (0) 1204 388 814.
The Arboles UK team.