Arboles UK: Problems With Vandalism In Your Laboratories? You need to read this!
Throughout the course of a year we get plenty of photographs sent to us of the result of vandalism in school labs. We get asked the question a lot from the schools 'what can we do to prevent it happening again?'. The answer for us typically straightforward.
Our laboratory taps have a few features that can drastically protect against the rigors of the classroom which I'll get in to in a second.
This photo was sent to us from a plumber that had been called into a school to sort out a leaking laboratory gas tap.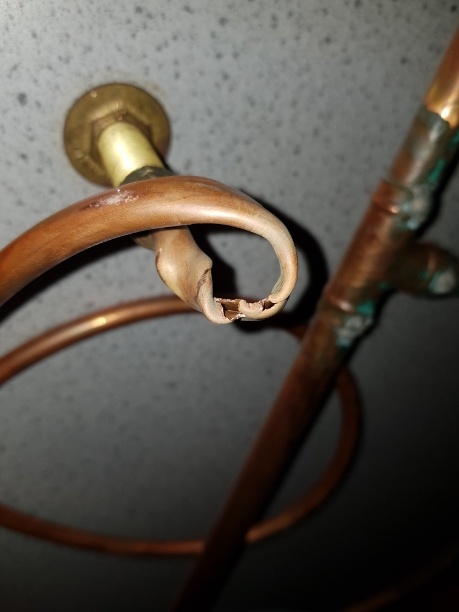 As you can see the tap has been twisted and twisted repeatedly so much that it has tied up the copper pipe like spaghetti!!! This vandalism had the potential to be fatal, so this is a big deal. The inevitable question came. The answer….again, dead straight forward! ALL our laboratory taps come with an anti rotation pin that stops this happening immediately!!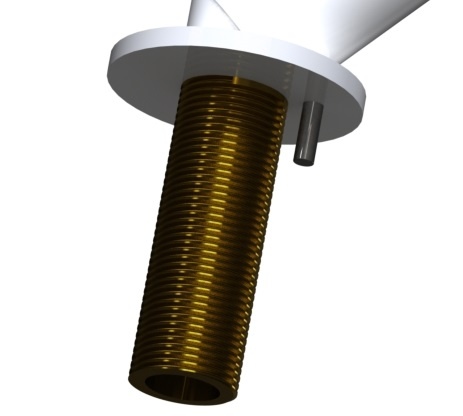 How does the anti rotation pin work? Dead simple! On the underside of our base ring we braze in a pin that is 1cm long. The tap is then installed. You'll have two holes: One for the shank and one for the anti rotation pin to slot into. We supply an installation template so you'll always get the perfect fit. This prevents the tap being twisted, it stops you calling out plumbers, it stops the closure of laboratories whilst it is repaired and it saves you time, money and general aggravation.
As you know, the bulk of our business is aimed at the education sector so we know the requirements inside out and we know exactly what demands can be put on any equipment going into a school. Being a forward thinking and pragmatic company we have evolved our product set to include the anti rotation pin, strengthened brass tubing at 4mm thickness to help prevent bending of the tap, Rilsan coating to prevent scuffs, scratches.
Our education gas tap and water tap range typically consists of half a dozen products as school laboratories are generally much of a muchness in terms of requirements:
Gas Taps
900033 (2 way bench mounted drop lever gas tap)
900034 (4 way bench mounted drop lever gas tap)
900036 (2 way wall mounted drop lever gas tap)
Water Taps
902101 & 902103 (fixed swan neck hot/cold laboratory tap with removable nozzle)
900101 & 900103 (fixed swan neck hot/cold laboratory tap with fixed nozzle)
900120 & 900121 (pillar bib tap hot/cold laboratory tap)
900119 (fixed swan neck mono block mixer tap)
900278 ('H' pattern mixer tap)
Arboles UK – 901124 – Pillar Bib Tap

Arboles UK – 900031 – Drop Lever Gas Tap

Arboles UK – 900033 – Drop Lever Gas Tap
Have a read of the below that talks a bit more about our laboratory tap innovations:
Want to talk to us? Give us a call on 01204 388 814 or drop us a message via our contact page here.