Arboles UK, Safety Showers & the ANSI Standard
Unsure about the ANSI requirements for your emergency shower or eyewash? Read on!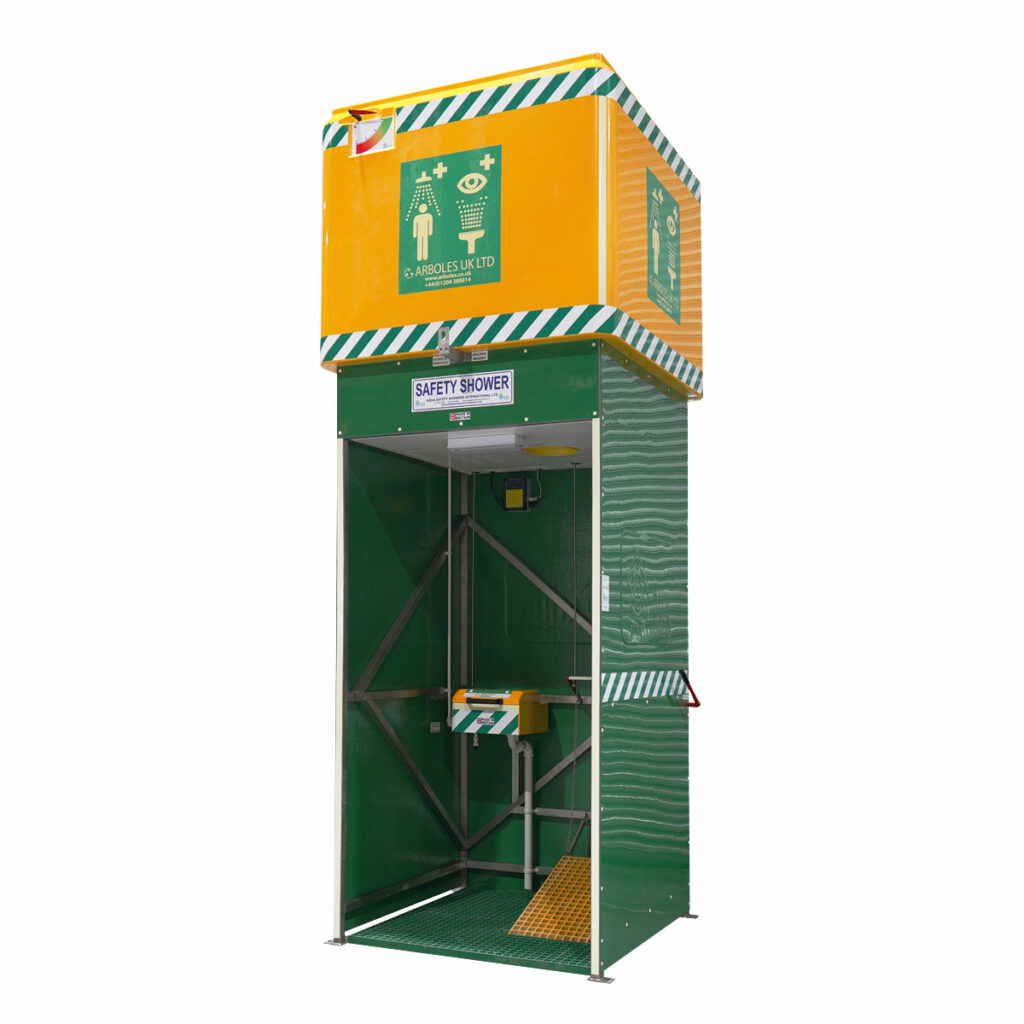 The Arboles UK range of emergency devices are designed to meet and exceed the current standards for EN (European), APPLUS (American) DIN, DVGW (German) and the much coveted ANSI. 
The ANSI standard that governs our realm of safety showers and eyewashes is the ANSI/ISEA Z358.1-2014 and we've created a brief guide that will help you when looking for your shower / eyewash solution. This is by no means an exhaustive guide, it is more of a bite size chunk to get you started. You can refer to the complete standard here for a full list of requirements.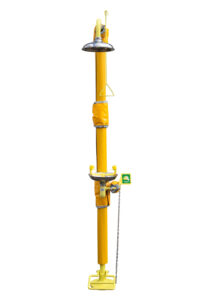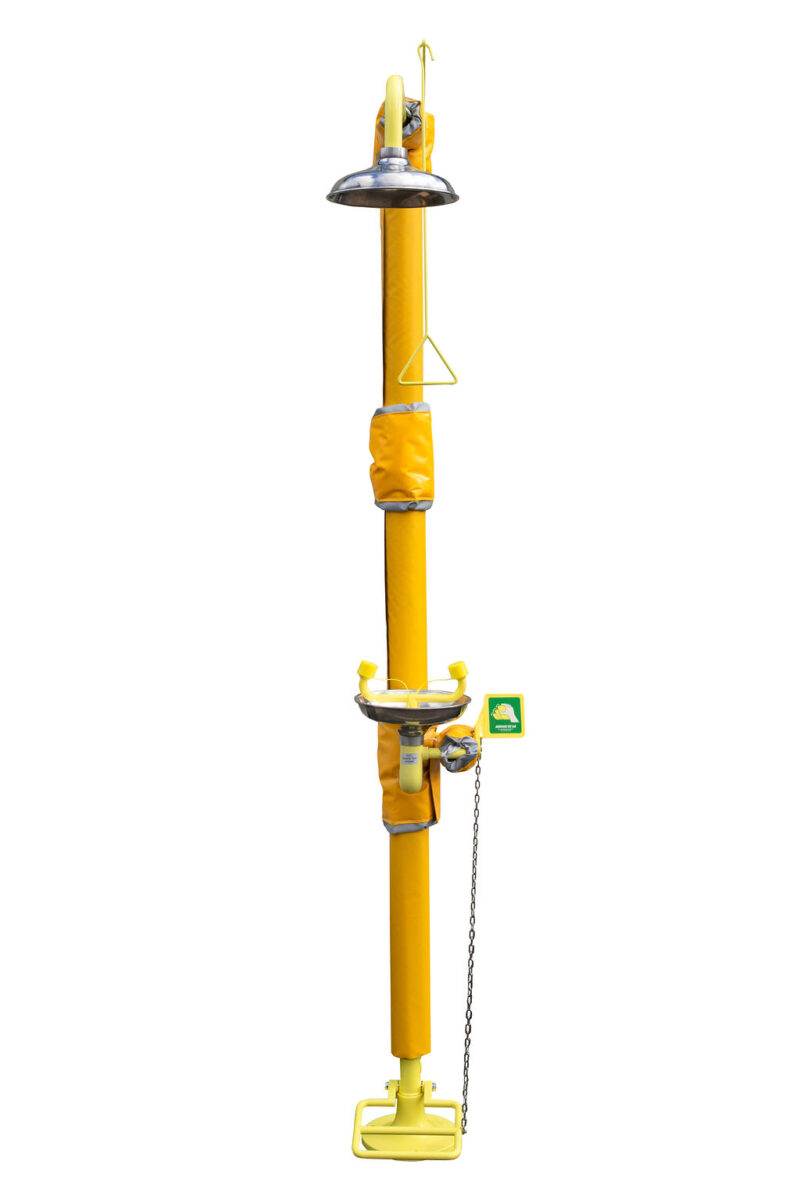 Safety Showers / Eyewashes / Tank Fed / Portable safety units 
All units must be located within 10 seconds OR 15 meters of a potential hazard 
Access must be clutter and obstacle free 
All units should be illuminated correctly and/or be highly visible along with signage 
Any doors fitted must not have a lock and must open in the direction toward the emergency device 
All units must be visually inspected AND activated weekly to flush any debris and also to ensure the device is in optimal working order 
All units must be serviced manually to assure conformance to above standard 
All employees who may be subject to hazardous substances must be trained in the use and locations of the devices 
Safety Showers 
Must be capable of delivering 75.7 litres per minute for 15 minutes 
Tepid water is suggested (16°C – 38 °C) to prevent thermal shock and ensure casualties can use the shower for the full duration of 15 minutes 
The shower head is between 208 – 244cm from the floor 
Stay open valve (hands free) activates in one second or less 
Shower actuators no higher than 173cm from the floor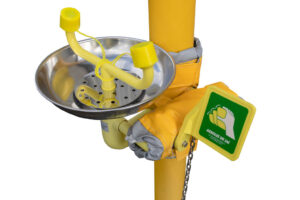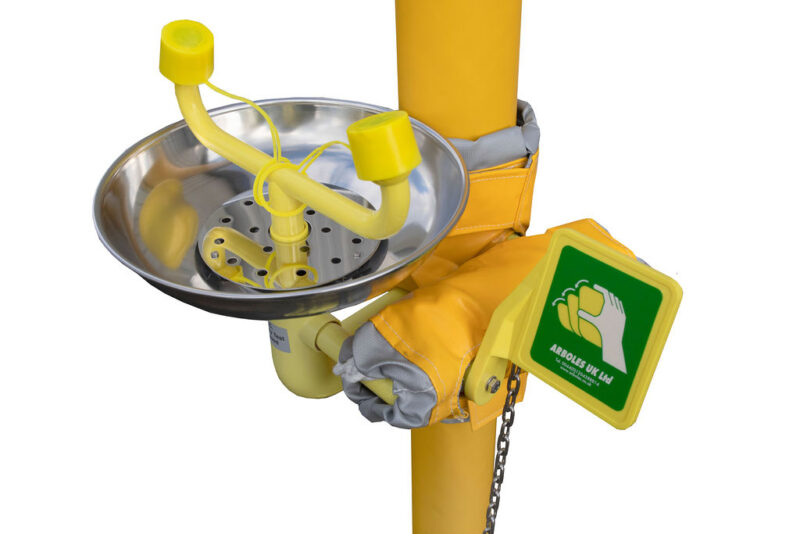 Eyewashes
Eyewash must deliver 11.4 litres per minute for 15 minutes 
Self contained eyewash shall deliver 1.5 litres per minute for 15 minutes 
Eyewash heads must be positioned between 84 – 114cm from the floor 
Eyewash heads to be protected from airborne contaminants  
Actuator to be easily accessible 
If you would like expert advice in designing your solution, please contact the Arboles UK team on 0044 (0) 1204 388 814 or via Contact Us.