Arboles UK: School Laboratories
We often get images sent to us by our fantastic customers of projects that they have completed. They can be anything from a single laboratory refit through to multiple labs over several sites. Over the next few posts we're going to show you some of our products that are out there in use in school laboratories up and down the land. We'll include a description of the laboratory taps used also including any ancillary products along with the benefits. In most cases the old adage 'less is more' in terms of product set. Afterall, one station is usually the same as the next.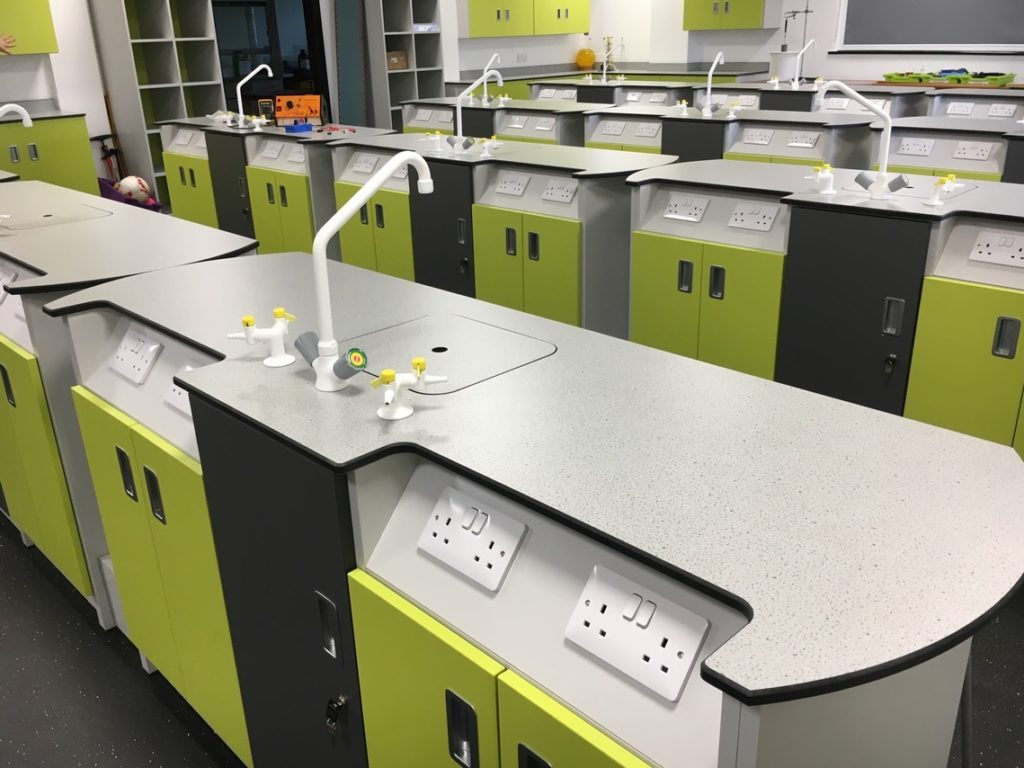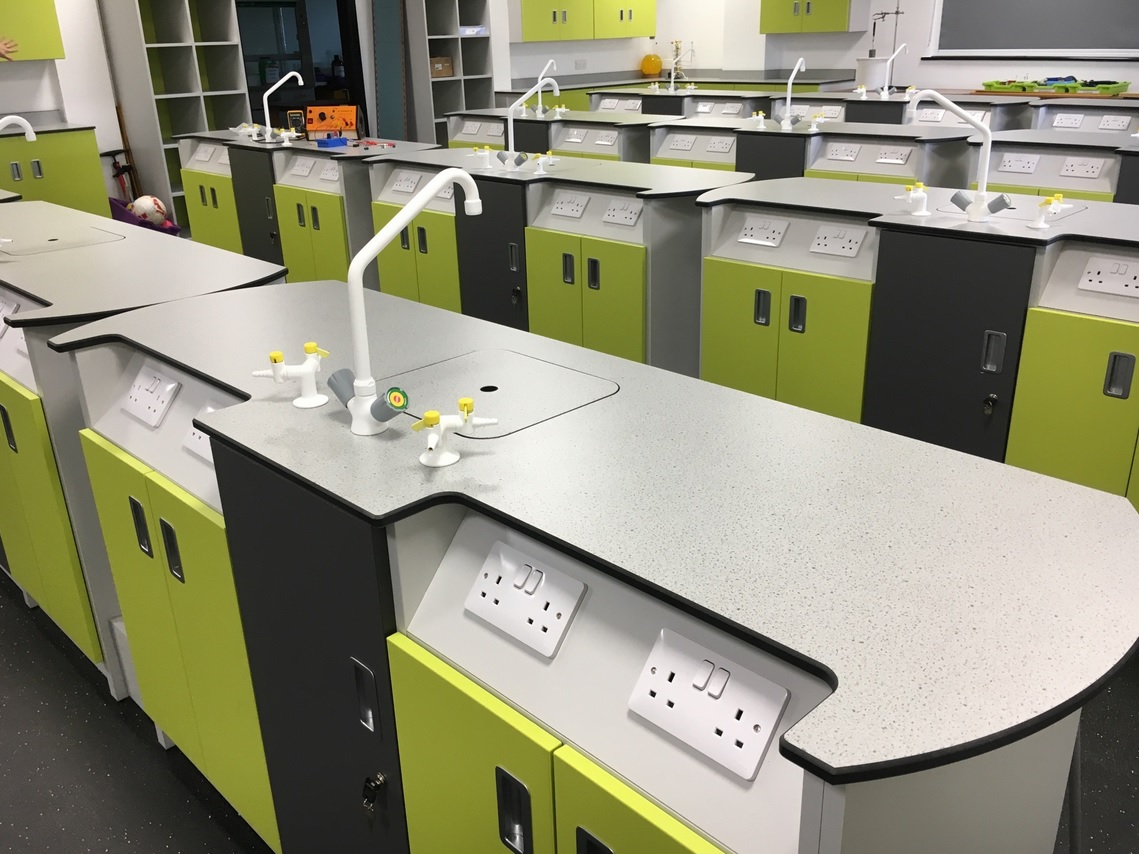 The above is your typical school lab set up consisting of power sockets, gas taps and water taps. Very straightforward, easy to plan, easy to maintain consistency and provides plenty of functional space for the students.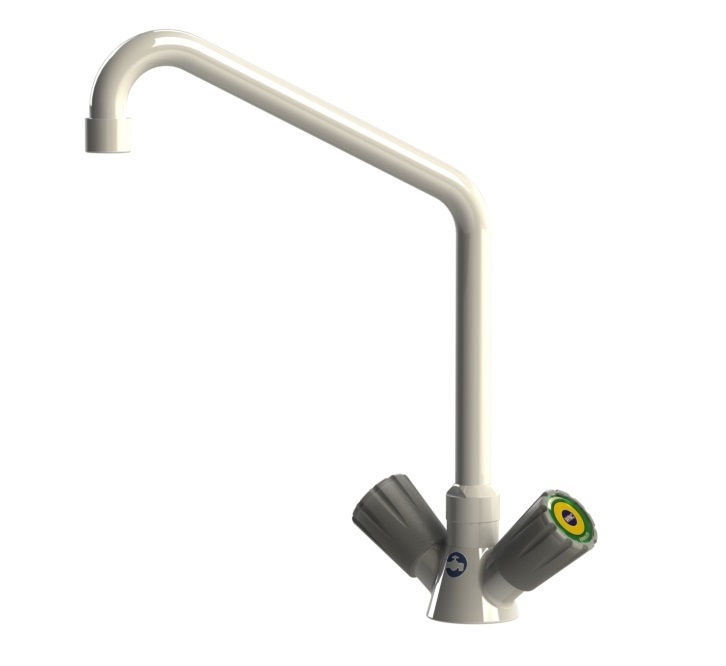 The monobloc mixer tap is our 900119 – this has a fixed swan neck which is brazed into place so the swan neck cannot be moved over the benching resulting in potential flooding. This is a particularly common tap used accross the whole education sector for that very reason – the fixed swan neck prevents un-necessary water spillages on the benching and the floor!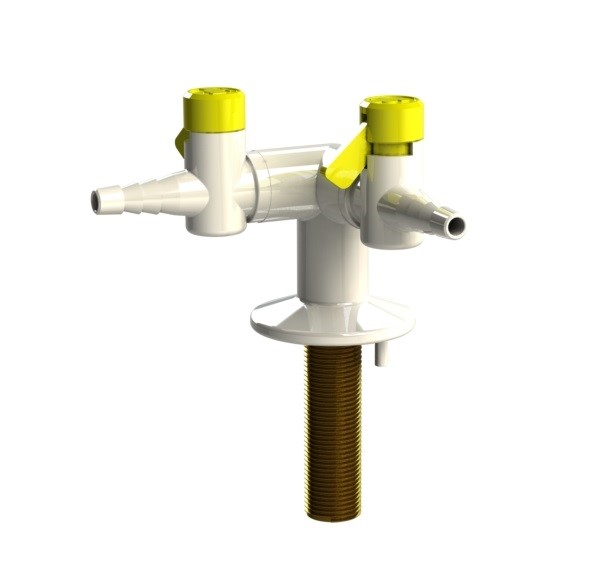 The second product is one of our best sellers and is so for a couple of very good reasons! The gas tap is our 900033 drop lever gas tap and is UBIQUITOUS in the education sector, again for very good reason! The cast or moulding is thick and durable making the body of the tap robust. The high visibility yellow drop lever handles allow for the staff to quickly identify if any of the taps have been left in the on position. The tap comes with an integral anti rotation pin which guarantees that the tap cannot be twisted from the desk. An installation template guarantees that perfect fit!
All our products comes with industry relevant certifications such as WRAS and BSI British Gas along with an extensive warranty.
Need any advice on our product set? Want to talk to us about any refits? We have a well stocked warehouse offering next day delivery on most items. Give us a call on 0044 (0) 1204 388 814 or use our Contacts page here.