Arboles UK & The Cleaner Sink
Arboles UK are pleased to be now widening our scope with offering the Fireclay Cleaners Sink range making it the perfect compliment to our existing product set of laboratory taps, Vulcathene and existing sink range.
This sink is at home in pretty much any institutions you can think of – schools, colleges, universities, university campuses, offices, commercial kitchens, the list goes on. An incredibly versitile and well used product.
Made from ceramic, this range of sinks has the properties that would you expect: lifetime warranty, odour resistant, impact resistant, stain resistant and chemical resistant etc.
We're offering three sizes in sinks plus a complete solution. This pack includes:
WRAS approved lever / X head taps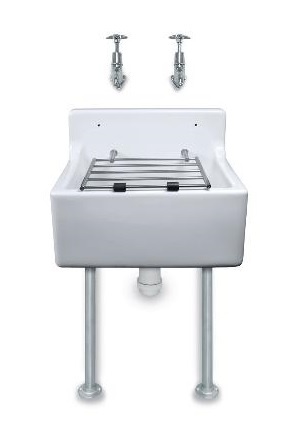 The three sinks sizes are listed below, just click on the link!
The addition of this range not only broadens our scope of product offerings, but it makes us more a 'one stop shop' for our customers for laboratory and education fitouts. One purchase order, one point of contact – easy!
Want to know more about pricing? Please give us a shout either on 00 44 (0) 1204 388 814 or via our Contact Us page found here.