A Guide To Educational Laboratory Taps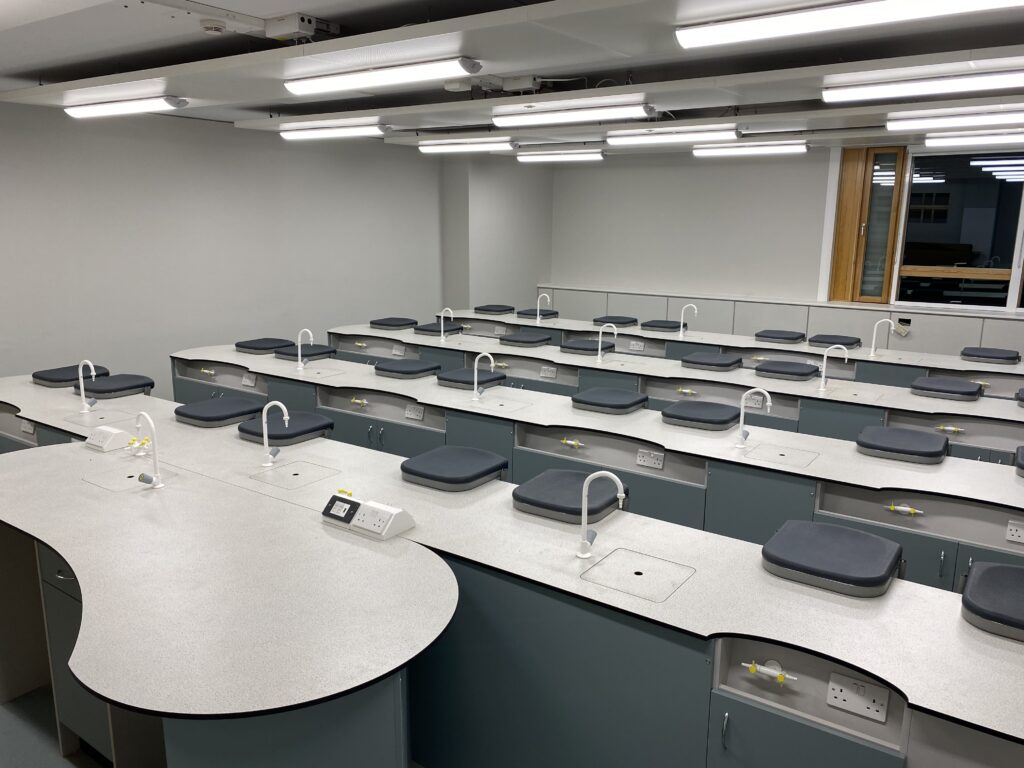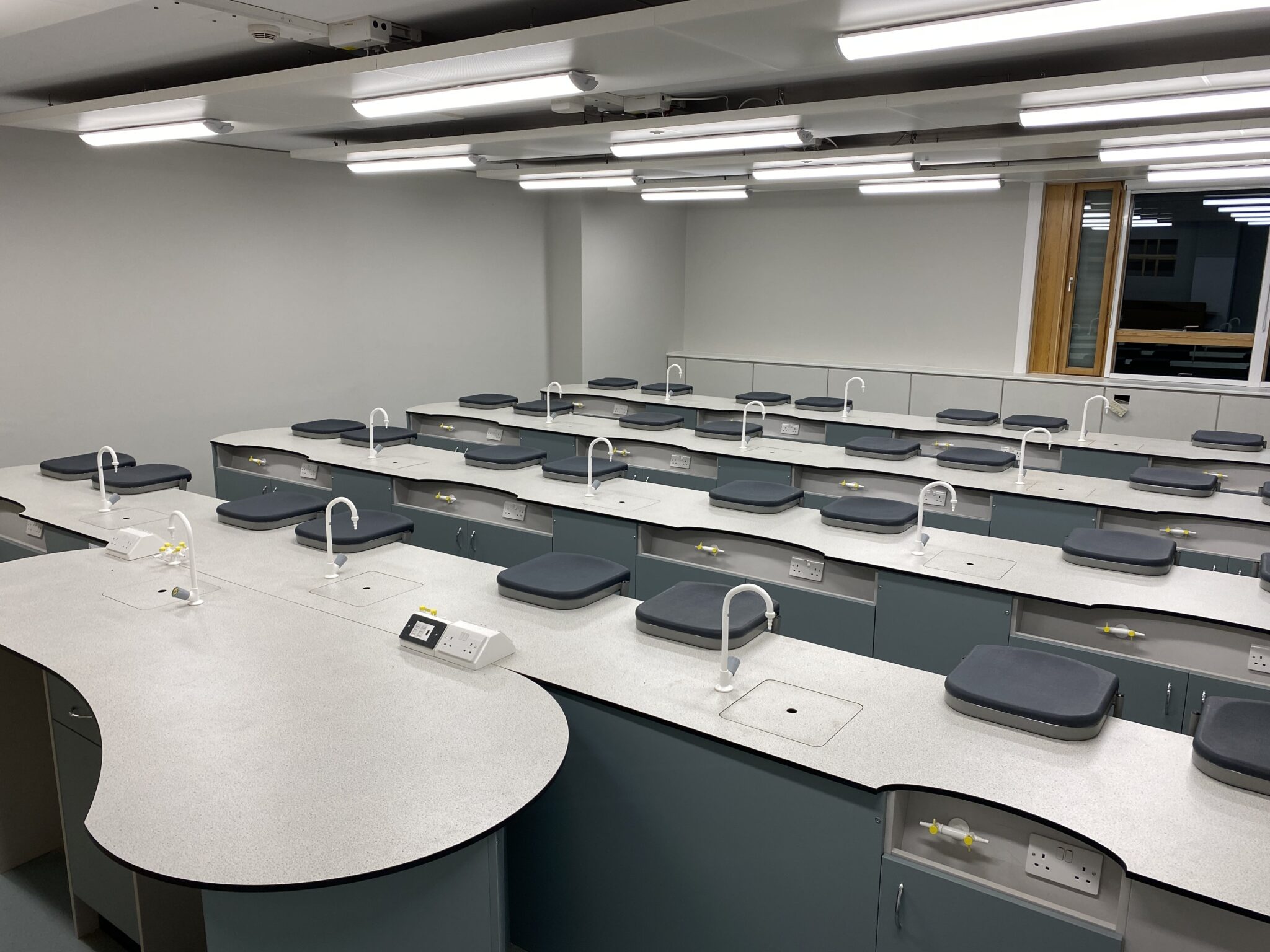 Whether you're refurbishing an existing laboratory or building a new one, it can be difficult to navigate the world of laboratory taps. The range of lab taps available is vast and can be difficult to navigate, so we've composed this guide to help you along the way.
What is an educational laboratory?
As you might expect, an educational laboratory is a lab that sits in a school, college, or university. They tend to be pretty straightforward to create; particularly in schools and colleges, they rarely need complex equipment and instead focus on the basics, like taps.
Taps are a must in any educational environment. Not only do they prove useful during experiments or practical learning sessions, but they are also crucial to laboratory safety.
What are laboratory taps?
Laboratory taps come in two variations – water, and gas. They provide a laboratory with a safe and controlled source to water and gas, which can then be used in experiments, for cleaning and so on.
Water and gas taps are distinguishable both by the location in which they are installed in a lab (water taps are generally installed over the sink, whereas gas taps can be found dotted across the benches), and the visual aesthetic of the tap itself. Each have their own variations, and each lab will have a laboratory tap that is perfect for it.
When it comes to laboratory taps, they tend to be customisable to a certain extent. Whilst they come in a variety of shapes and sizes, with different capabilities, you can mix and match the features that you like. Here at Arboles, we pride ourselves on providing the perfect solutions for your laboratory needs, and you're sure to find the ideal water and gas taps for your educational laboratory.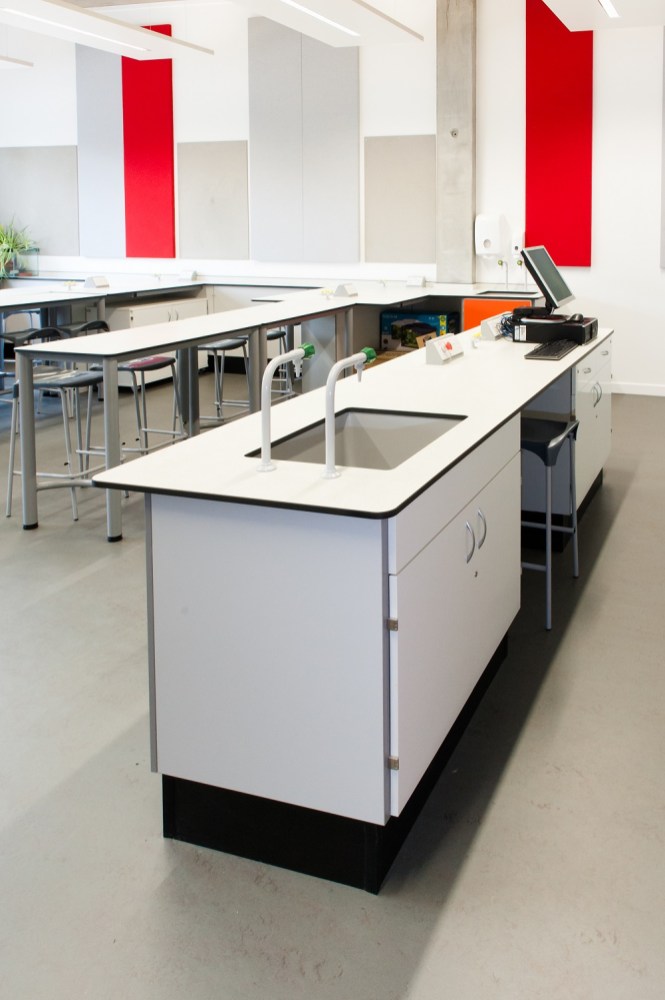 Water taps come with different nozzle options, including fixed or removable.
Fixed nozzle lab taps are great if you want/need to connect a hose to the tap, whereas the removable nozzle offers more flexibility in terms of its functionality. Hoses can still be connected to a removable nozzle, but you can also change the nozzle to an aerator tap if you require this. Removable nozzles are also more 'futureproof'; regulations are constantly being updated, and they meet the AUK 3 Category 5 standard.
Lab taps come with the option for lever action operation, as well as a standard handwheel. The lever mechanism is considerably easier to navigate, meaning this is a more accessible option for an educational laboratory than the traditional.
Water taps also come with a variation of different necks. The swan neck is arguably the most popular, and can come with either fixed or removable nozzles.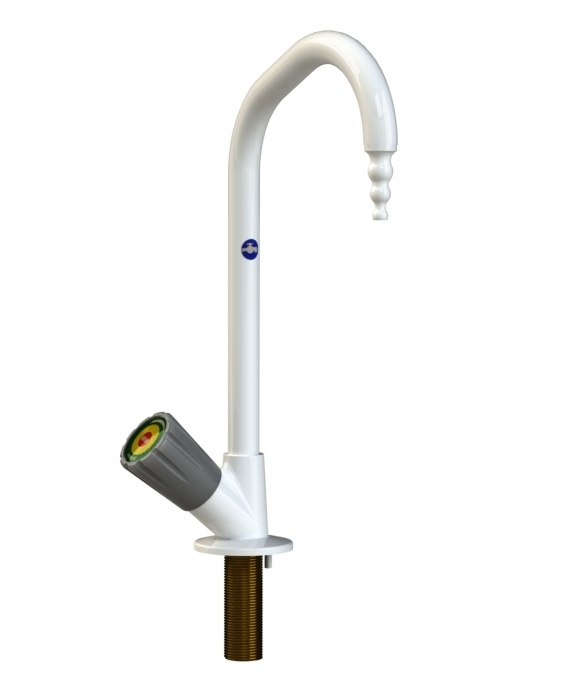 The pillar bib tap is also a popular favourite; they can be configured with both nozzles, and are fine for hot and cold water. The main difference found in our pillar bib tap is that the handwheel is found on top of the tap, rather than on the side.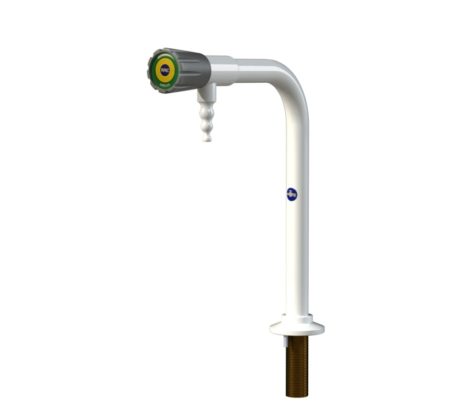 Many laboratories will require taps that can cater to both cold and hot water needs. Our mixer taps come in two different styles of body. The monobloc mixer tap body stands as one unit, and the 'H' pattern mixer tap which closely resembles rugby posts. Again, these taps are highly configurable, with options including lever actions, fixed/removable nozzles, aerator nozzles and extended reach.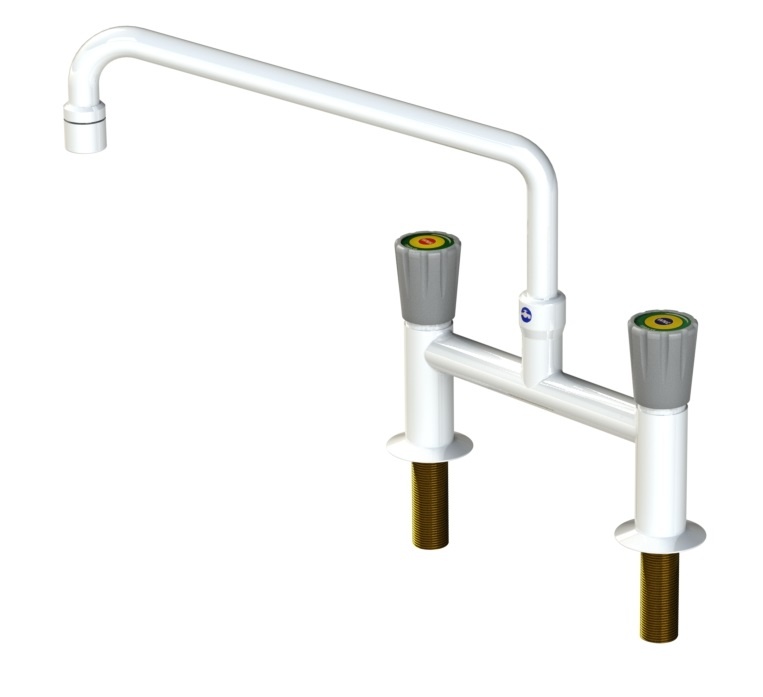 If you find that you require taps that can produce special or demineralised waters, we supply recirculating lab taps, as well as plastic lined taps, to prevent any reaction with the tap itself. Choosing specialist equipment such as this can be trickier than selecting standard laboratory equipment, so should you have any queries then don't hesitate to contact us.
Gas taps are more difficult to choose than water taps, due to the heightened risk that comes along with their installation. The gas taps you choose for your educational environment should be certified by the BSI British Gas certification, to ensure protection to you and your students.
Our personal recommendation for school laboratories is drop lever gas taps – these are tough, hardwearing, fit for purpose and certified. The drop lever is in a high visibility yellow, allowing you the ability to quickly scan a room and identify if any gas taps have been left in the 'on' position. This is a long-lasting design; it hasn't been updated in over 30 years due to its reliability and functionality.
For more sophisticated laboratories, such as those found in universities, we recommend the push turn tap. This will allow you to fine tune the supply of gas, providing different combinations to suit any practical work you may be carrying out.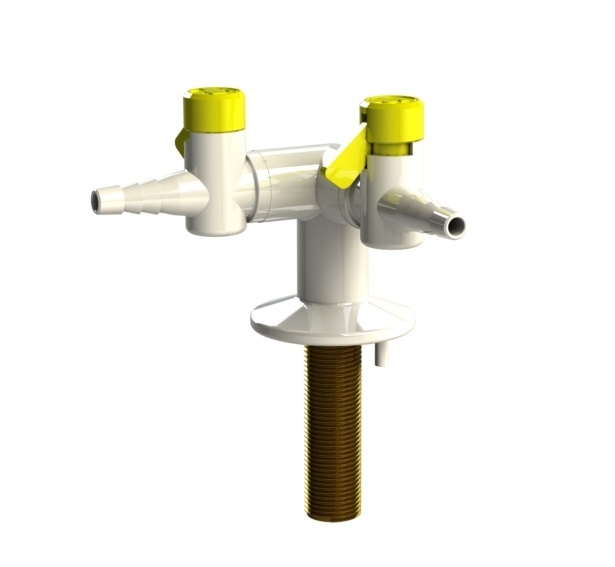 Gas taps will usually be bench mounted, and attached to your gas mains. You can choose from one way, two way, or four way taps, allowing you to make the most of your space. Additionally, you can choose a wall mounted gas tap, should your laboratory have this requirement.