Ceramic Sinks – Back on the menu!!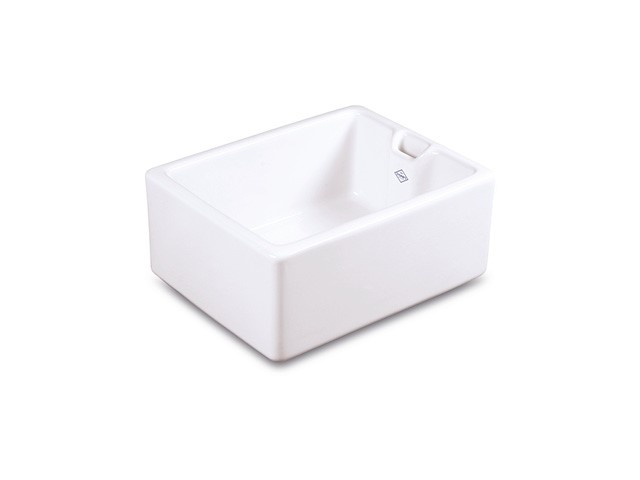 As you all know, last year proved especially difficult for the supply chain regardless of industry and one area we struggled with was the quick supply of ceramic sinks.
Not this year!
We've got a far more robust supply chain in place and a bolstered level of stock this year to distribute ceramic sinks.
The usual three versions are available:
The Belfast – available in 4 sizes and has an overflow.
The Laboratory – available in 4 sizes and doesn't have an overflow
The cleaners / utility sink – available in 3 sizes and available as a package.
The Belfast sink is incredibly versatile and can be used in all sorts of functions – from art rooms to laboratories to the kitchen. These have the weir in to help with a potential over flow problem
The Laboratory (or Larch) style sink is predominantly used in the lab.
The cleaners sink is probably the most under regarded and most popular! They are at home in schools, offices, hospitals, hotels…and anywhere else you can find a mop and bucket!
Our ceramic sinks have a variety of properties that make them ideally suited to the education and private markets alike. The top ten are:
Antibacterial
LIFETIME warranty
Fully recyclable
Made from natural materials
Heat proof
Odour resistant
Chemical resistant
Dirt and stain resistant
Impact resistant
Waste disposal compatible
The sinks fit seamlessly with our existing product set, so the WRAS approved laboratory water taps and Vulcathene chemical drainage ecosystem.
Want to know more? Give us a shout by using the Contact page.