Choosing the Right Laboratory Sink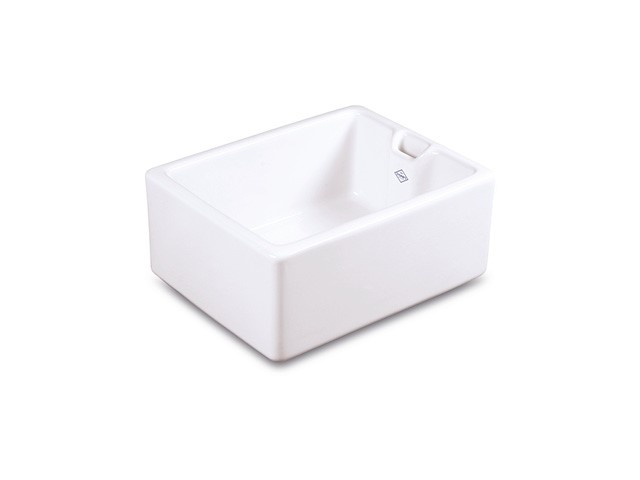 When kitting out a lab, it's important to consider fittings that are durable and strong to ensure longevity and safety. Just like choosing a hard-wearing floor covering or deciding upon the perfect easy-clean work surface, it's a necessary requirement that you find lab sinks that will also stand up to the rigours of everyday lab activities.
The ceramic fireclay laboratory sinks that we offer are suitable for use in labs in research facilities, hospitals, schools and universities. Each sink is also compatible with the Vulcathene chemical drainage system, meaning that you can have a hard-wearing sink and extremely durable drainage system to remove chemical waste safely and efficiently.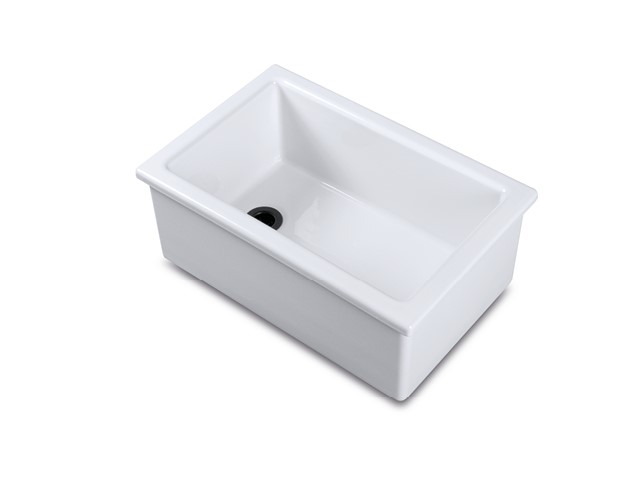 What is fireclay?
A fireclay sink is handmade from white clay that's mixed with water, poured into moulds, dried out, and then fired. When the sink is in the kiln, specialist clay and glaze fuse together to create a hard-wearing material: fireclay.
The sinks are fired at extremely high temperatures of around 1600 degrees Celsius, around 400 degrees hotter than the temperatures used to fire enamelled cast iron. The result is a finished product that's resistant to acids and alkalis, as well as being durable and chip-resistant.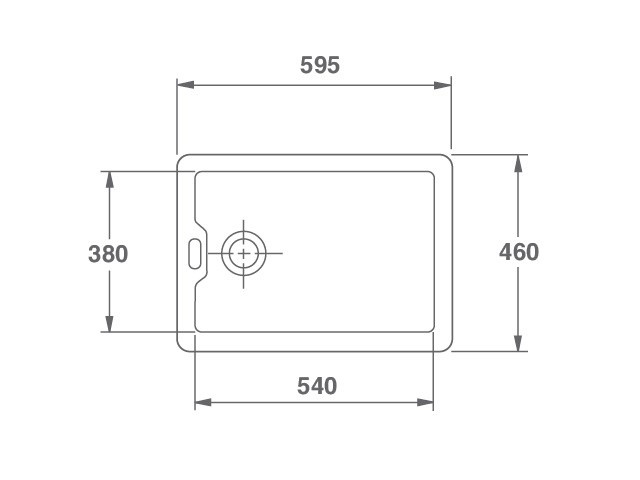 What are the benefits of a fireclay laboratory sink?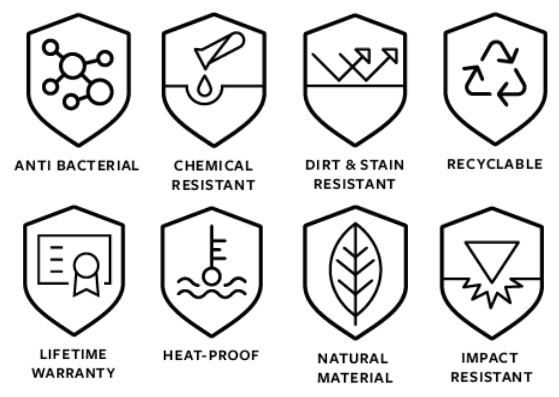 Anti-Bacterial Surface
A fireclay sink is resistant to chips and scratches, meaning that there are no unglazed crevices created that can harbour dirt and bacteria. When cleaning the sink, use mild cleaning fluids or baking soda and a soft cloth, and scrape any stubborn materials away with a spatula. Rinse the sink after each use.
Waste Disposal Compatible
Each fireclay sink is compatible with Vulcathene. Vulcathene is a waste management system that is suitable for labs. This means that it is possible to rinse chemical waste, hazardous waste, and biomedical waste down the sink.
Heat Proof
Fireclay sinks are resistant to high temperatures, with a melting point above 1,600 degrees Celsius, as they are made in kilns. A fireclay sink's heatproof properties make it the perfect choice for laboratory use. It is safe to put hot equipment in there to cool before cleaning, like hot test tubes or flasks, for example.
Durable
Fireclay sinks are well-known for their durability: they are heat resistant, impact resistant, dirt resistant, chemical resistant and stain resistant. Their durability makes them very easy to care for – simply wipe down with soap and water or use a cleaning fluid.
Impact Resistant
Reinforced ceramic is hardy, so the sink won't chip when equipment is put inside it. However, you should place items into the sink carefully to avoid damage to the equipment.
How to install a fireclay lab sink
If you're installing a new lab from scratch, you may have designed it around pre-existing plumbing. Fireclay lab sinks are heavy so it's important to ensure there's adequate provision for the sink. Wherever it'll be installed, a fire clay sink will most likely need reinforcement around the bench.
You can also choose for your lab sink to be mounted in different ways: under-mounted, or dropped-in (see our sink mounting clips). To under-mount the sink, a hole should be cut in the work surface. Fit the sink into the cabinet, and then mount the worktop around it. Under-mount sinks are useful because they allow you to wipe water and other spills easily into the sink. Choose to mount the sink flush with the worktop or with the worktop overhanging the sink to create a work surface that is easy to clean and maintain.
Sinks and Vulcathene
All our sink offerings are perfectly compatible with Vulcathene chemical drainage products.
You'll need the waste part and from there you can connect to the bottle trap.
For the laboratory style sink you'll need the unslotted waste style and for the Belfast sink you'll need the slotted waste.
For further information, don't hesitate to call 01204 388 814.