New Product Range Alert! Trace Heated Insulated Outdoor Emergency Showers & Eyewashes!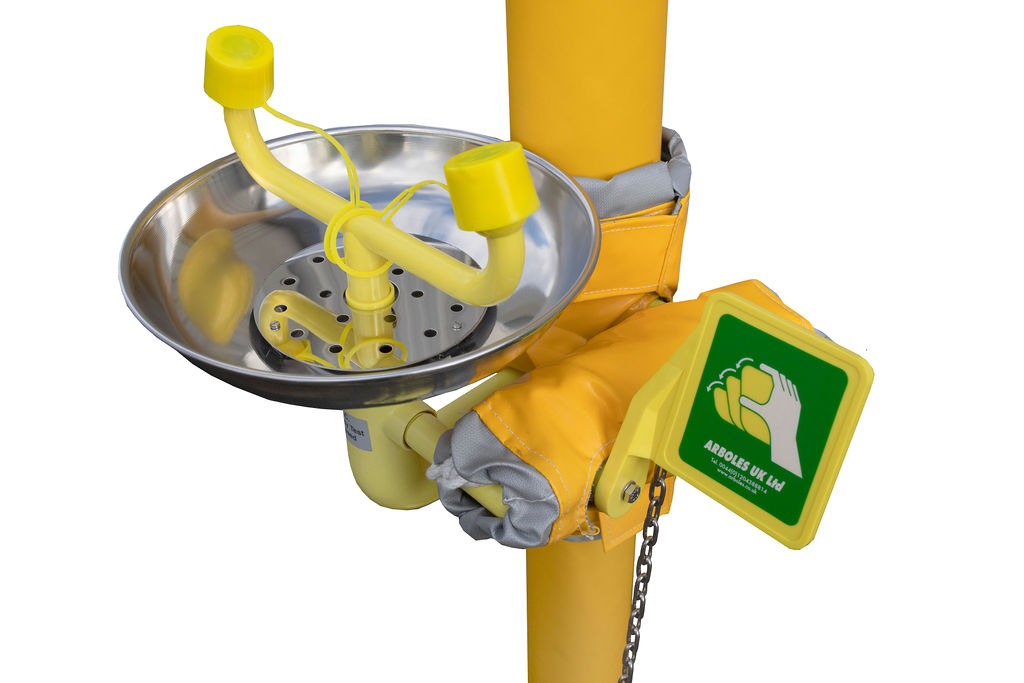 Let's talk about our outdoor emergency showers. Over the last year we have been working on designing a flexible range of outdoor, frost proof, freeze proof, trace heated and insulated showers. The remit was pretty straightforward. A simple flexible product that offers performance in the depths of the UK winter!
We already have the emergency shower range that is ideal for indoor applications, so why not build on this? That would be the most logical path right? So, that's exactly what we have done! We've taken the 'core' range of our emergency showers and developed a trace heated and insulated solution that gives you a robust, hardy and solid performing set of products geared towards the harshest of UK climates.
For true outdoor performance we have added stainless steel shower heads and shower bowls. This modification means that no matter how long the shower sits in direct sunlight they won't fade or degrade or split when the cold weather moves in.
The trace heating kit is super simple: An electric thermostat coil that clips to the pipework, wraps around the valves preventing any freezing of the components. The trace heating automatically switches on at zero and switches off at plus three. The kit is IP65 rated and runs at 230V. On top of the trace heated coil sits thick foam insulation wrapped with a UV resistant plastic jacket. This jacket is in high visibility yellow, it is scuff proof and again impervious to direct sunlight!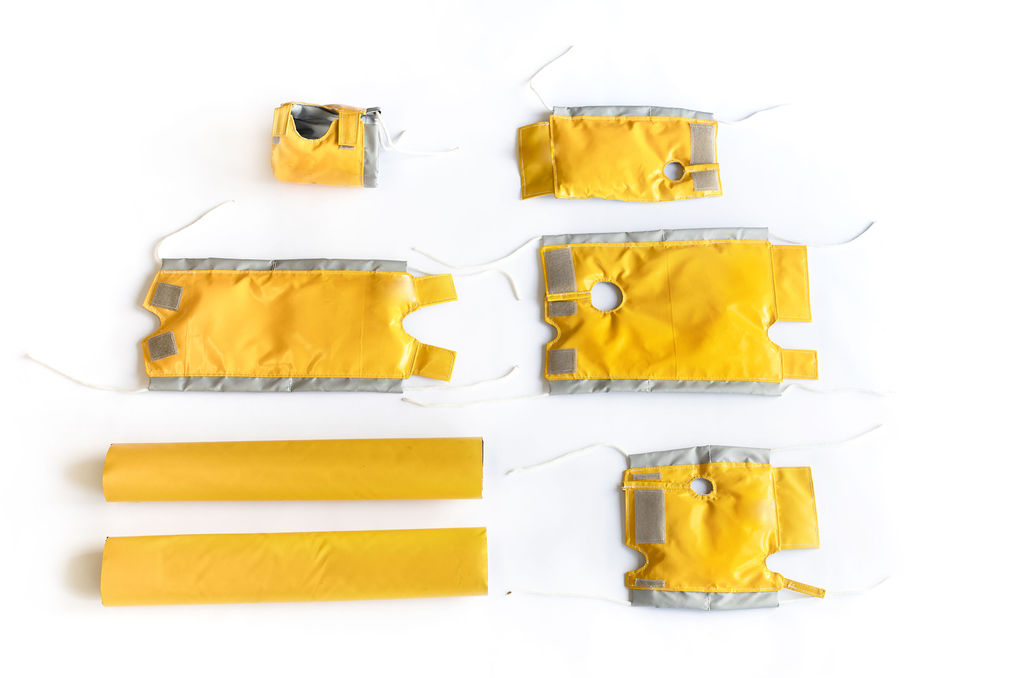 So where does the flexibility come in? Having designed this solution off the back of an already successful range of showers it means that the trace heating and insulation kit can be easily retrofitted to any existing model of the popular 4220, 4250, 1110 and 1120. These showers can be moved outside, trace heating kit installed and a quick change of shower head and bowl and you have a fully functioning outdoor shower! Obviously the trace heating kit is sold separately to achieve this – more good news for you!
The complete outdoor emergency shower range falls into four products. Three are floor mounted emergency showers and one is a wall mounted drench shower. See the gallery below where you'll get direct links to the products:
1110 AW – Wall mounted drench shower
4220 AW – Floor mounted drench shower with eyewash
4250 AW – Floor mounted safety shower with treadle operated eyewash
1120 AW – Floor mounted safety shower
Like all our emergency device products they come with ANSI, EN15154-2 and DVGW certifications along with a comprehensive five year warranty.
As always, any questions please get in touch with us via Contact Us