How To Clean A Ceramic Sink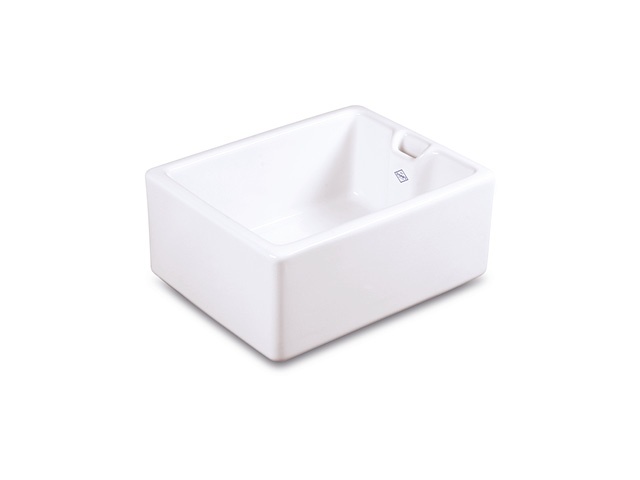 Keeping a clean and sanitary working environment is always important, but it's absolutely essential within any working laboratory setting.
At the end of every task, any equipment, chemicals or other apparatus should be cleaned up and/or disposed of safely. Following this, the laboratory sink must be cleaned thoroughly, too.
In order to keep your laboratory sink in great condition, it's important to familiarise yourself with the best cleaning practices, why your sink should be cleaned in a certain way and what to do if your sink becomes stained.
How to clean a ceramic sink
When cleaning out a kitchen or bathroom sink, you may find yourself using bleach, de-greaser or other products – products which certainly can't be used when it comes to the cleaning of laboratory sinks.
In order to maintain a safe working environment, it's crucial that chemical cleaning products which aren't created with laboratory cleaning in mind are kept away from your laboratory sink due to the risk of hazardous chemical reactions.
It may seem overly cautious, but bleach (or a similar product) mixing with even the slightest trace of a hazardous chemical could cause a disastrous and incredibly dangerous chemical reaction.
For that reason, it's best to keep it simple when it comes to cleaning your ceramic sink – a damp cloth with hot, soapy water is all you need to do the job.
How to clean a stained ceramic sink
If a stain appears within the sink, resist the urge to reach for the bleach.
As previously mentioned, the slightest trace of chemicals within a laboratory sink could become incredibly dangerous if exposed to bleach or a similar chemical cleaning product.
First, attempt to use the rough side of a standard cleaning sponge to scrub away the stain using hot, soapy water.
This may take a little more time and effort depending on the severity of the stain, perhaps even more than one cleaning session. However, try to persevere with it – using soap and water is the safest way to go about removing the stain from a sink in a laboratory setting.
If the stain still shows no signs of fading, using a natural cleaner – salt, lemon juice, etc. – with a damp cloth is your next best option.
In order to keep your sink in perfect condition, refrain from scrubbing the stain with anything too abrasive (steel or wire wool pads, etc.) as this may cause superficial damage to the ceramic.
How often should I clean my laboratory sink?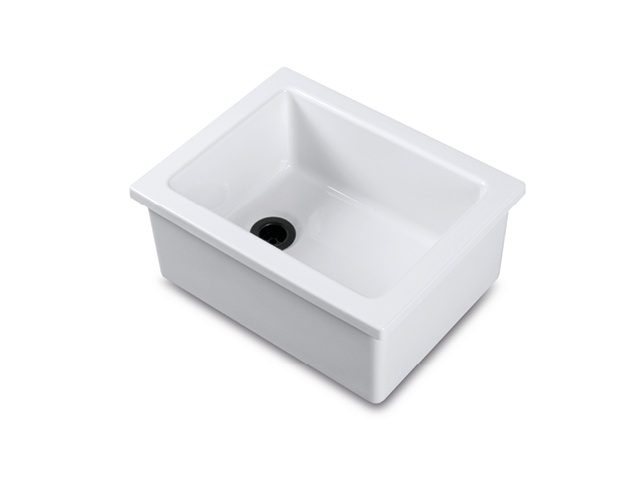 In order to keep your sink in peak condition and to maintain the highest of hygiene standards within your laboratory, your sink should be cleaned thoroughly with soap and hot water every day at the very least.
If you've been working with chemicals that may have passed into the sink during handwashing, the sink should be immediately cleaned afterwards.
How durable are laboratory sinks?
At Arboles UK, we pride ourselves on providing the highest quality laboratory equipment and appliances to working laboratories across the world.
Our range of ceramic sinks includes products suitable for an even wider range of sectors – Arboles Belfast sinks are used everywhere from schools to commercial kitchens.
Resistant to acid, alkali, stains, chemicals and odours, they're a great choice for those with durability and high quality in mind.
Our robust laboratory sinks are designed for long-term professional use and combine durability and premium performance with a modern aesthetic. We offer a range of sizes to suit a range of working environments, with each product offering practicality, versatility and high quality.
Be sure to browse our collection of both Belfast sinks, laboratory sinks and cleaner sinks here on our website to find the perfect sink for your working needs.
Furthermore, all our sinks are perfectly compatible with the Vulcathene chemical drainage ecosystem, too.
For more information
At Arboles UK, we have been providing durable and highly effective laboratory taps, Vulcathene chemical drainage, laboratory sinks, emergency showers, emergency eye washes and much more to worldwide working environments across a range of sectors since 1997.
For more information on any of our products or to request a call back to discuss your individual needs, feel free to contact Arboles UK via phone, email or direct message today.