Arboles UK: School Laboratories part cuatro!
We often get sent photos from our customers of finished laboratory projects and we never tire of seeing them out there in use in the environment they were made for! These are largely school laboratories, university laboratories and private research and development laboratories such as Facebook in Ireland, Boots Research Centre in Nottingham and we've even got our products placed at CERN close to Geneva, Switzerland!
This installation was a bit closer to home with your atypical school laboratory which is our 'bread and butter' business. The requirements are a good solid, low maintenace, reliable product mix that can withstand the rigors of the classroom. This is exactly what our product set was designed for and does. Set and forget!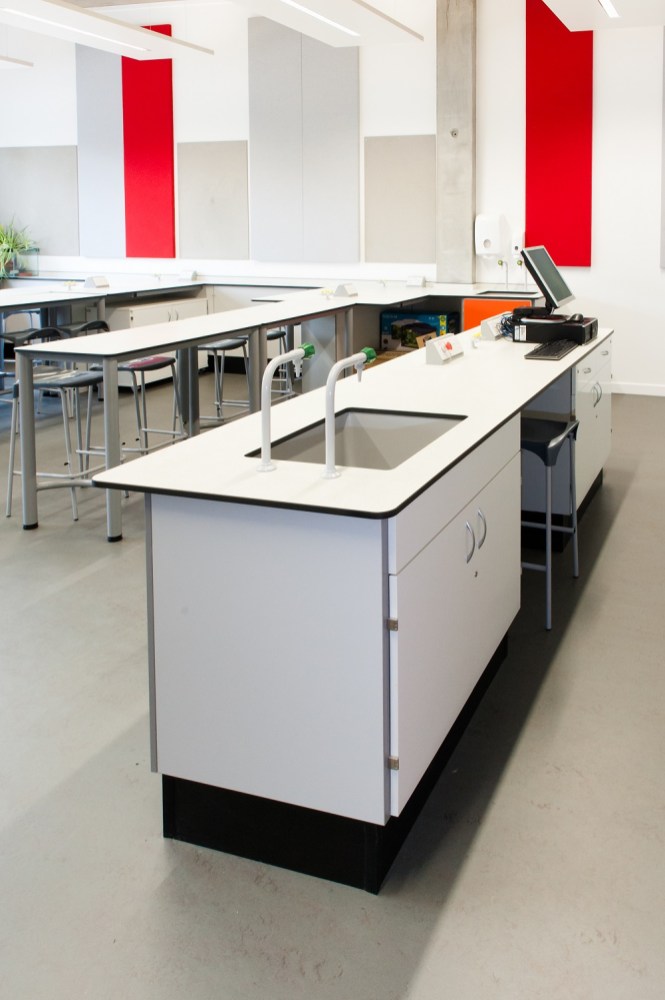 In this photo you have the usual set up for a school laboratory. Water taps around the periphery of the laboratory and gas taps on the benching power is presented on the desk using a pedestal box.
The water taps are in a pillar bib tap style with a removable nozzle (product code 900121). The removable nozzle option provides flexibility in that you can change to an aerator nozzle or retrofit our anti siphon nozzle should you need to at a later date.
The gas taps are the ever present drop lever 900033 gas tap. We despatch thousands of these each year and they are a real hard wearing bit of kit. They are made from solid brass, are Rilsan coated and feature the drop lever in 'high visibility' yellow and an integral anti rotation pin which stops the tap being twisted from the desk. The yellow drop levers allows the teacher to quickly identify if any taps have been left in the on position – a great health and safety feature that appeals massively to high school science departments. The 900033 gas tap is also available with a non return valve which prevents the gas supply getting contaminated should a water tap and gas tap be connected by a rubber hose and then both turned on! Have a look at the 90003-NRV.
The sink is a Belfast ceramic sink. Ours have odour resistant, chemical resistant and stain resistant properties. Like all our products they are durable and made to last. Beneath the sink you will find Durapipe Vulcathene laboratory drainage products. You'll have a sink waste going into an anti siphon bottle trap which will carry the chemical waste out via the Vulcathene pipe work. Beneath the sink it will look something along the lines of the below.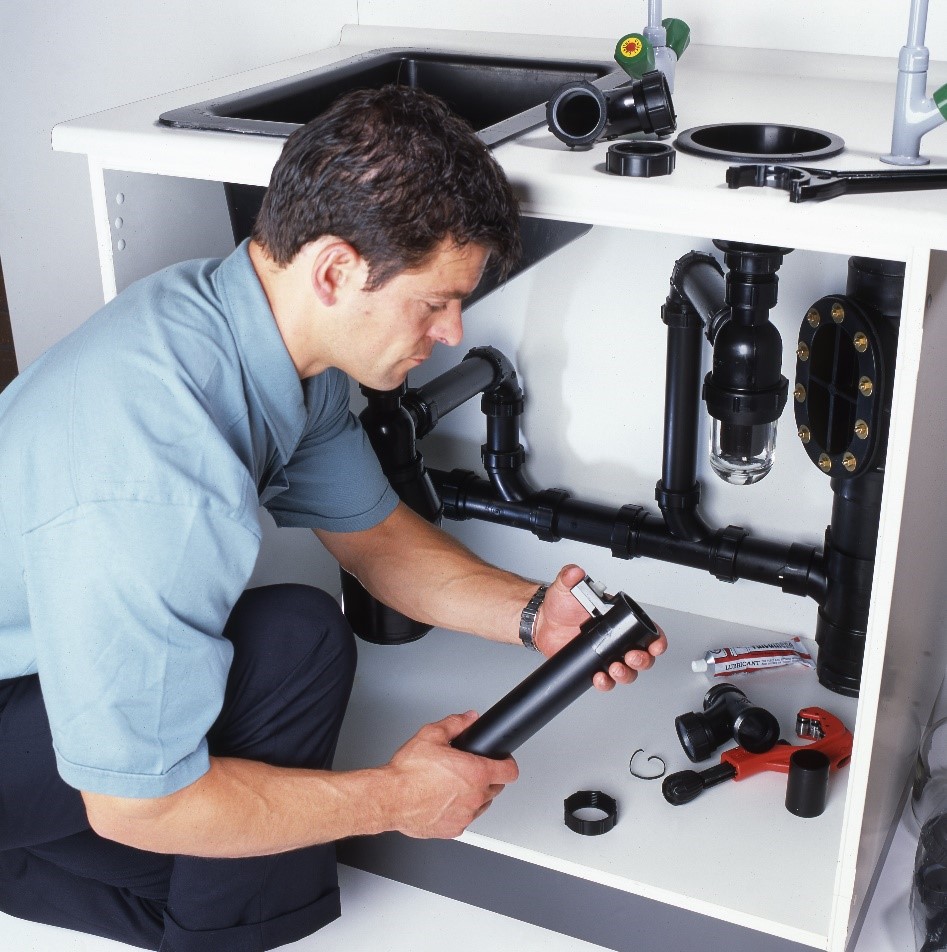 The standard school labortaory generally only have a nucleus of around half a dozen products so from our perspective they're pretty straightforward to supply and often a 'cookie cutter' approach is used by the designer.
We work closely with our customers and can offer as much or as little support as needed. We can help through the design and planning period, all the way through to the snagging stage of the building sign off. All our laboratory products (including some of our emergency eyewashes and emergency showers ) are available in BIM format either from the individual product page on our site or via the RIBA Product Selector page (or you can give us a call and we'll WeTransfer them all to you!)
If you woud like to know more about what we do, what we can offer or what we can do for you have a browse around our site or contact us on 01204 388 814 or via our Contact Us page.
The Arboles UK Team.