Why Regular Emergency Eyewash Station Inspections Are Important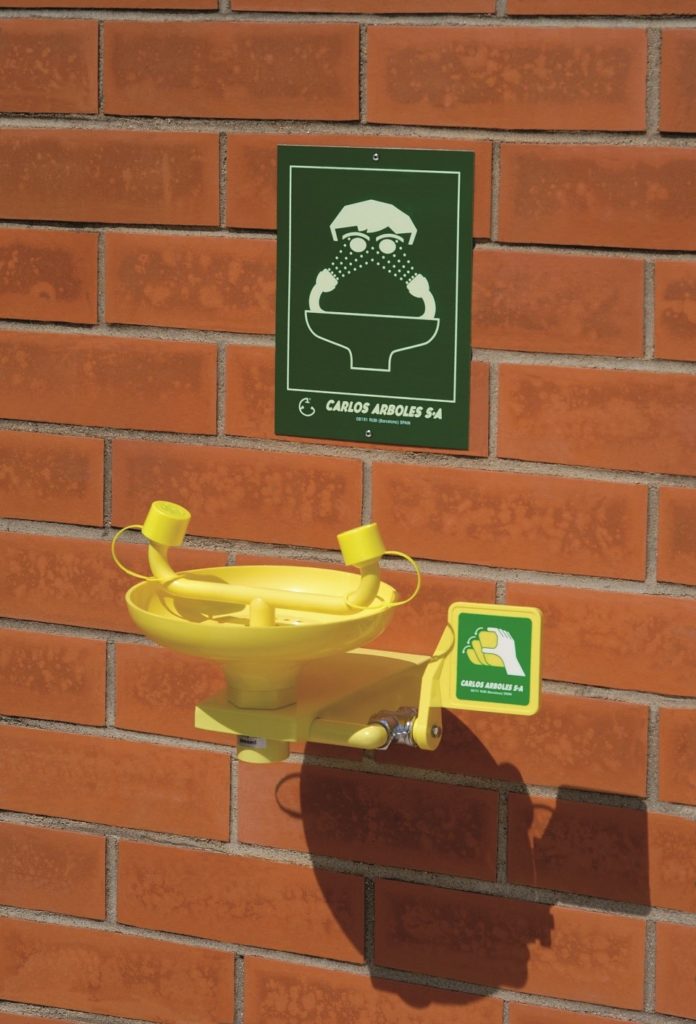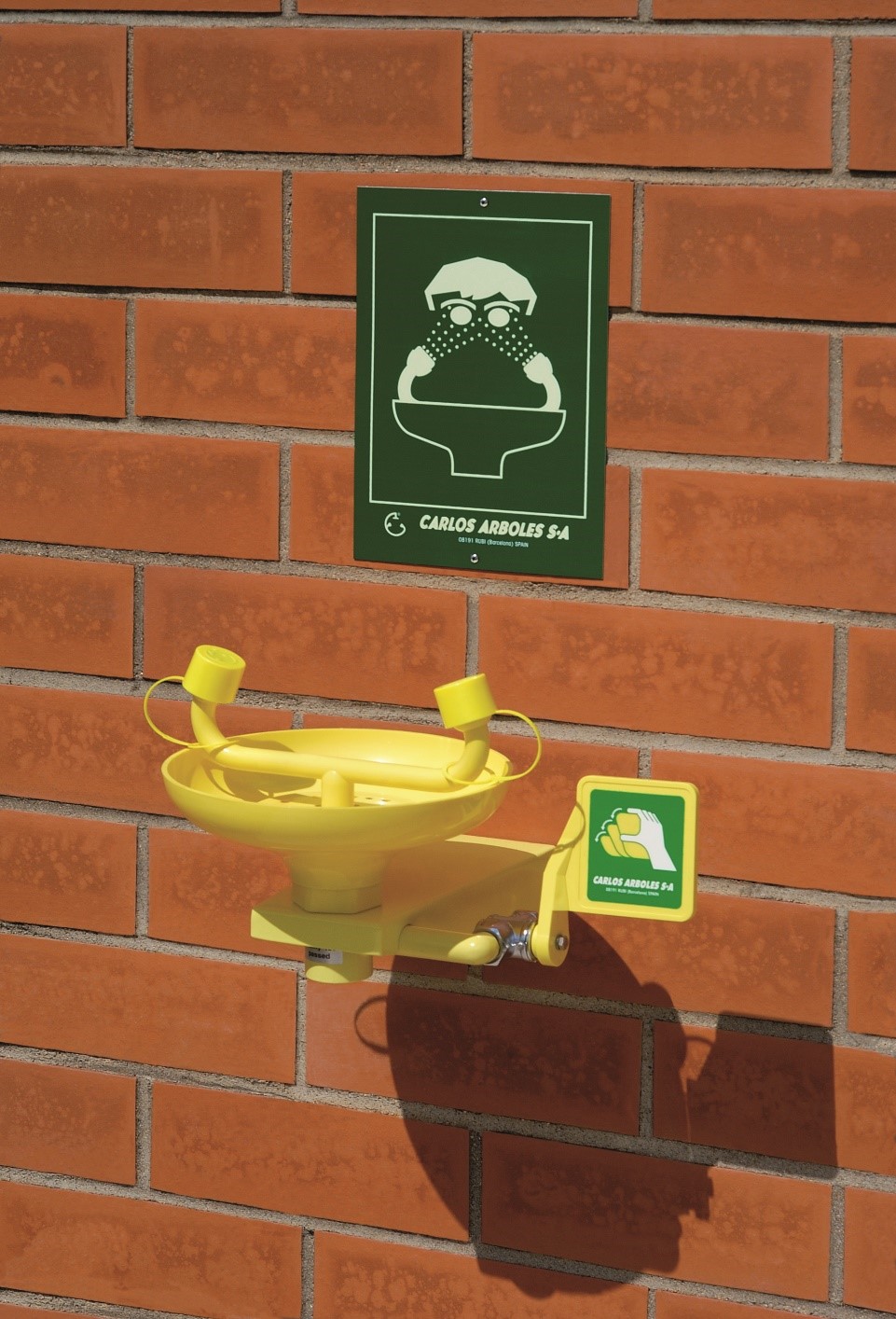 An emergency eye wash station is a vital piece of equipment in any working laboratory.
In the event that anyone within your workspace suffers a chemical splash to their eyes, every second counts. Emergency eye wash stations are there to provide immediate first aid following a chemical splash to the eye, working to limit the long-term damage as much as possible.
With this in mind, it's crucial that the designated emergency eye wash station in your laboratory is always in good working condition.
Here are a few of the reasons why you should be inspecting the quality and working order of your emergency eye wash stations regularly, as well as a guide to carrying out these inspections.
How important are emergency eye wash stations?
Depending on the chemical involved, a chemical splash to the eyes may begin to cause surface damage between just 1 and 5 minutes after contact.
If chemicals are not rinsed from the eyes fully by this point, the injured person is at increased risk of suffering much more severe and long-term damage.
Potential lasting complications of chemical eye burns include corneal perforation, corneal ulcers, glaucoma, retinal damage, cataracts and, in the most serious cases, vision or total eye loss.
The ANSI standard (SEA Z358.1-2009) advises that flushing the eyes for 15 minutes immediately after contact, you'll begin to treat the eyes within the all-important 1-5 minute window. As a result, you may be able to limit the damage to short-term symptoms, such as soreness, redness and temporarily blurred vision.
With all this in mind, the consequences of neglecting to inspect the working order of your eye wash station could prove disastrous in the event that the station is urgently needed.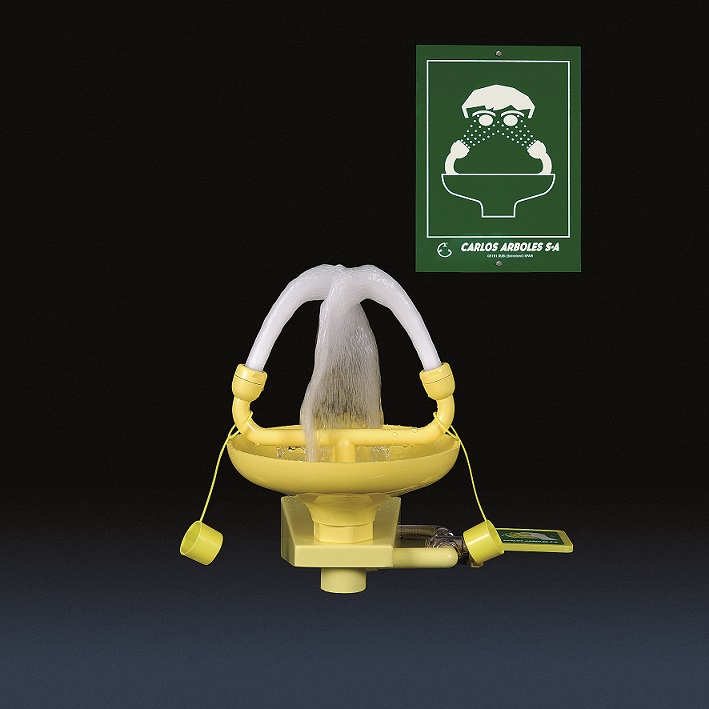 How often should you check your emergency eyewash station?
Given the importance of this equipment, your eyewash station must be thoroughly and carefully inspected for any problems at least once a week. You can document this on your Arboles UK test card.
These frequent checks are required due in part to the likelihood of debris, rust and other such problems building up around the sink and jet area of the station, all of which may prove harmful to the eyes if the station is used.
How to check your emergency eyewash station:
You should follow the same routine each time you conduct an emergency eye wash station inspection, carrying each step out carefully and thoroughly.
First off, inspect the area around the eyewash station – is it free of obstructions? As the eyewash station is a piece of emergency equipment, it's important to ensure that there are no obstacles that may prevent users from accessing it as quickly as possible.
There should also be adequate drainage for the station to collect runoff. This is important as the user's vision will be blurred, increasing the risk that they may slip on water runoff from the station.
Then, ensure that your station is securely connected to its water supply – either that it is properly connected to the internal supply or a water tank that is sufficiently filled.
Following this, take a close look at the 'jets' and ensure there is no build-up of dirt, rust or debris. If these were to run into the eye, they would exacerbate the user's injuries, so the taps must be clear at all times.
At this point, you should switch on the 'jets' to check that the water is running clear, with a sufficient level of mid-to-high pressure to flush the eyes without causing excess pain and without leaks. You can test the flow rate by using the Arboles UK eyewash gauge.
If each of these conditions are met, you can likely rest assured that your station is in good working order.
Eye wash station inspection requirements checklist: 
Below is a short checklist summary of the points above. Use this during your next weekly inspection to determine whether your system is fit for use:
Area surrounding the station is clear
Empty bucket placed underneath to catch runoff
Jets are clear of rust, dirt or debris
Tap/pedal works effectively
Jets disperse water at a consistent mid-to-high pressure
Water runs clear
There are no noticeable leaks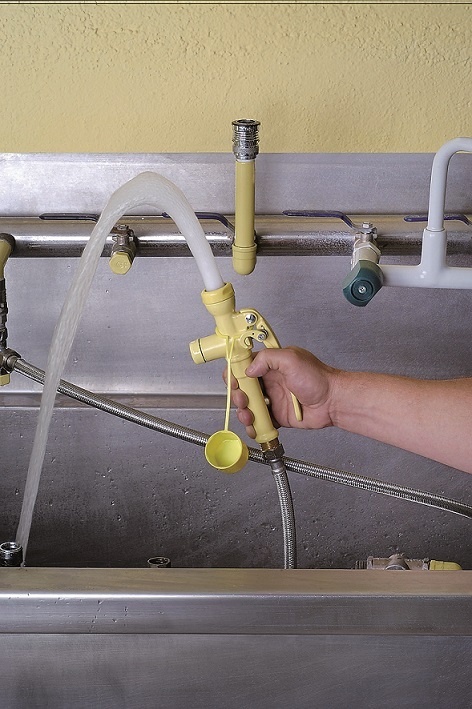 Further care and maintenance:
In addition to weekly checks, you should also ensure that you thoroughly clean your emergency eye wash station and, if applicable, refill its independent water supply at least once every 120 days.
Finally, if you notice during any inspection that your emergency eye wash station doesn't meet requirements, you must replace it with a new model as soon as possible. This is a crucial piece of safety equipment and not one that your laboratory should be left without.
All our emergency showers and emergency eyewashes are designed to be easily repaired and damaged parts can easily be replaced. You can check out our emergency eyewash accessories here.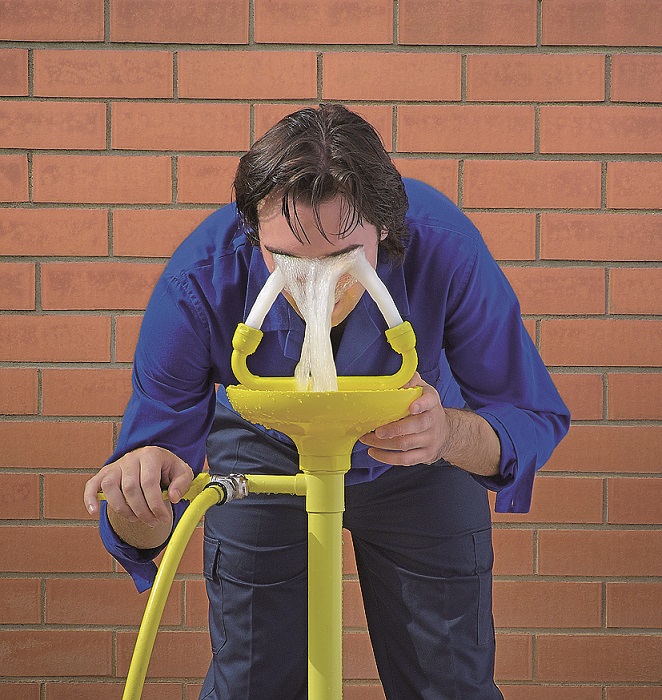 Emergency eye wash stations with Arboles UK:
At Arboles UK, we offer a wide range of emergency laboratory equipment including safety showers, decontaminations booths and, of course, emergency eye wash stations.
We offer an eyewash station solution to suit all workspaces, whether you require a unit that's efficient yet compact (such as our bench mounted emergency eye wash unit) or a wall mounted eye wash station with safety shower capabilities.
Do you need emergency eyewash test cards or an eyewash gauge? Please contact us and we'll send you one.
Browse the full range now or get in touch with Arboles UK for more information.