Arboles UK – The School Laboratory Season Cometh!
Again, it doesn't seem like 2 minutes since we were welcoming in 2020 with a blog post on clarity of vision for the year. We're just over half way through 2020 and what a few months it has been!
Our work has predominantly seen our range of products particularly the R&D going into laboratories for research for Covid 19 all over the world.
Now that construction sites and schools are beginning to open and some degree of 'normality' is returning to the world we're seeing more and more enquiries coming through for the education / school laboratory work.
Arboles UK are known for servicing the education market incredibly well. We have been doing this a long time and our 'MK 1' taps can still be found functioning perfectly well 20+ years on! Albeit the current laboratory taps have had a small face lift with new handwheels, but they still feature the same innovations that enable them to survive the rigors of the classroom.
So what features do Arboles UK offer on their laboratory taps to make them as popular and as hard wearing?
The anti rotation pin – brazed into place on all our taps (gas & water) the anti rotation pin becomes an integral part of the body of the tap. This prevents it from being twisted from the desk. Want to see what can happen to the pipe work when a tap doesn't have an anti rotation pin? Click here!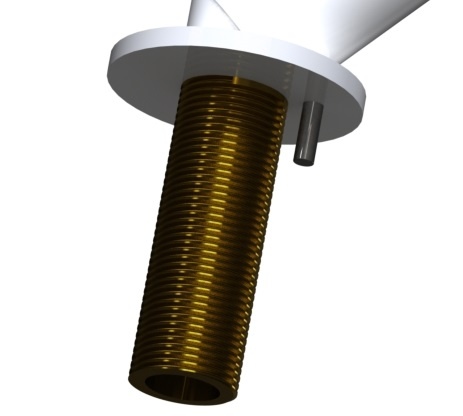 Rilsan powder coat – tough, hard wearing, scuff and chemical resistant this helps keep the tap looking pristine. Got marks on it? Just wipe it down with warm water and vinegar – good as new!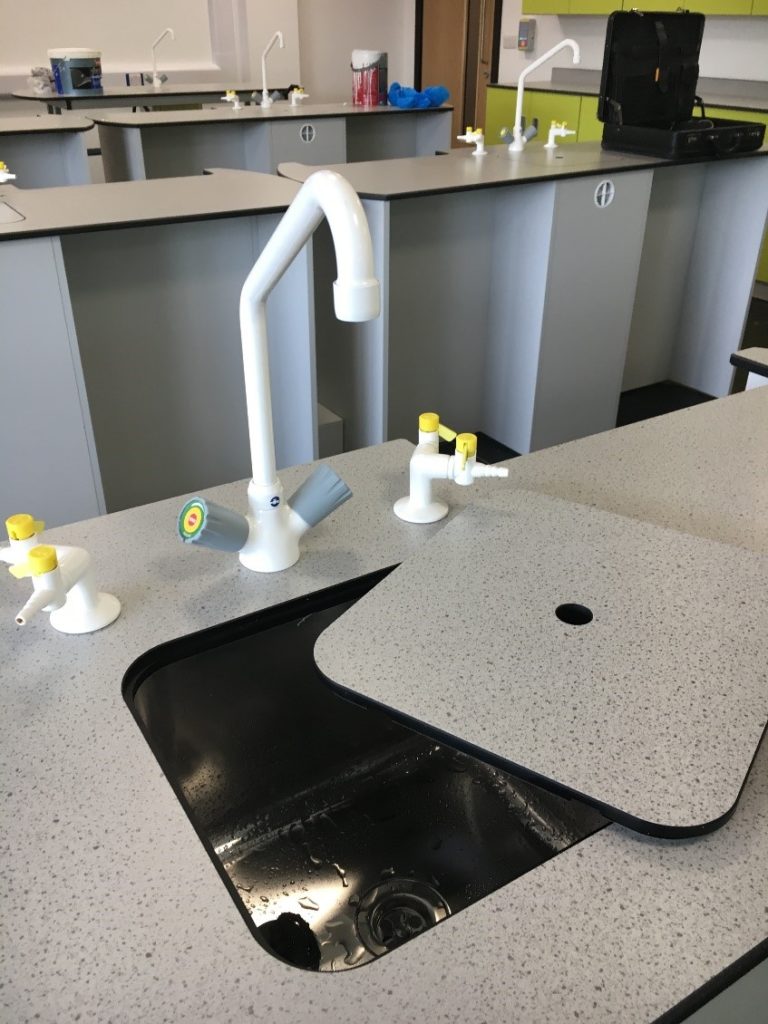 Strengthened shanks on the laboratory water taps – all our water taps come with thickened walls, this makes them far less 'bendable' in the classroom. The below image shows you the sidewall thickness of our product with the Arboles UK tap being at the top.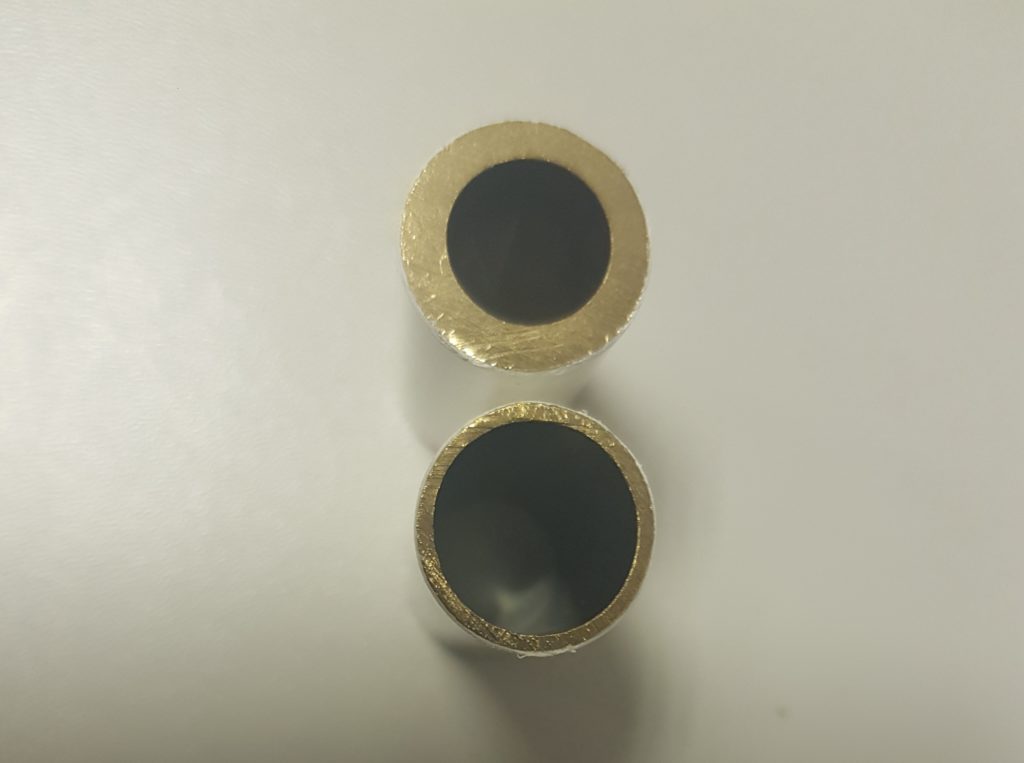 The Non Return Valve – this is a feature that comes on the 'NRV'range of our drop lever gas (eg 900033-NRV) taps. Through 'hi jinx', sometimes the water taps and gas taps are connected together to see what happens! Ordinarily, this results in the gas supply being flooded which will cost you laboratory down time and a hefty bill to rectify! The NRV stops this happening immediately! The NRV range also feature barrels that can be removed from the nozzles with a small Allen key to allow them to be cleaned down (usually it's Blu Tak – other brands are available – that has been forced down them). These features save time and money on your maintenance costs.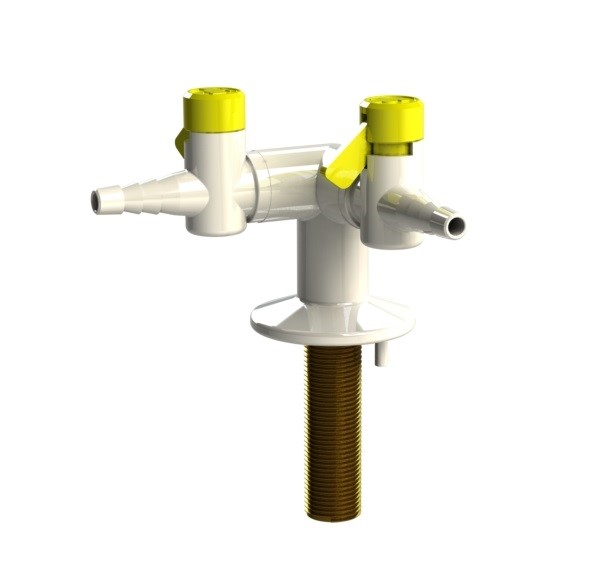 Calling all designers and architects! What can Arboles UK do for you?
Well, we can ease the design process immediately by offering all our products in BIM / RFA format. These can be downloaded via the appropriate product on this site or you can go to the RIBA Product Selector for our core range. If you can't see what you need, let us know.
We can do fully customised taps for you if you have spurious dimensions to accommodate. We'll actively work with you and you'll agree the final design so what you are getting is exactly what you want!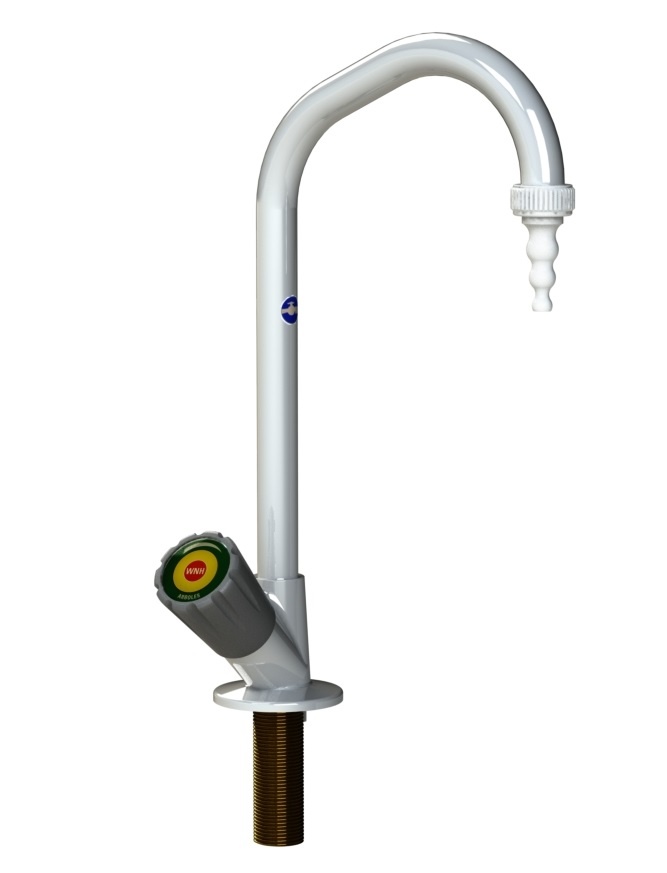 New to the lab market?
Use us a consultancy. We've been doing this a long time and we have rafts of experience. It's there to be tapped by you!
Are you a school / academy looking for a contractor?
We work with the best in the business and have done for years. We can help you choose a contractor who can fit your needs regardless of what they may be. We've worked all across the education sector including SEN. We have customers who we regularly recommend in literally every single area of the UK and Ireland.


Are you a maintenance company or have you recently won some refurb work on school laboratories?
We can offer you excellent pricing on all our products; gas and water taps, ceramic sinks, Durapipe Vulcathene Chemical Drainage, Emergency Showers & Eyewashes or spare parts for our range. We can also offer attractive credit facilities too.
Feel free to contact us regarding our product range on 0044 (0) 1204 388 814 or via our Contact Us page. We can arrange Zoom calls or we can do meetings over Microsoft Teams.