Ways to Use Vulcathene


Vulcathene is a BBA approved chemical resistant plumbing system that is manufactured by Durapipe, a British company that was founded in 1954. It is the only chemical drainage system that has proven itself by standing the test of time.
The lightweight nature of Vulcathene means that it can be installed quickly and easily by any contractor. Individual fittings help to reduce the probability of blockage due to efficient waste flow designs and glass traps on the base of drip cups ensure that valuables that are accidentally flushed down the sink can be identified and recovered.
The Vulcathene range of products includes waste outlets, sinks, drip cups, anti-siphon traps and dilution recovery traps. It also has a range of pipes and fittings in various sizes. The pipes can handle all types of chemicals including acids, alkalis, solvents, detergents, blood samples, retro viruses and radioactive wastes.
Vulcathene should be used in laboratories where chemical waste is often washed away down the sink. Its integrity guarantees that it works well when installed in schools, universities, hospitals and research facilities.
Using Vulcathene in labs in schools and universities
Since its introduction in 1954, Vulcathene has been a staple in the plumbing used in schools, universities and colleges all over the world. If you are planning a lab in a school or university, a Vulcathene drainage system and chemical waste sink will be necessary.
After installation, chemical waste will be transported safely from sinks in science labs through the waste drainage system or through the main drainage system for offsite disposal. The anti-siphon traps that can be built into a Vulcathene system ensure that there is no backflow of hazardous fumes, prioritising the safety of students and teachers, and recovery traps make sure that any items that get accidentally dropped down the sink can be recovered easily.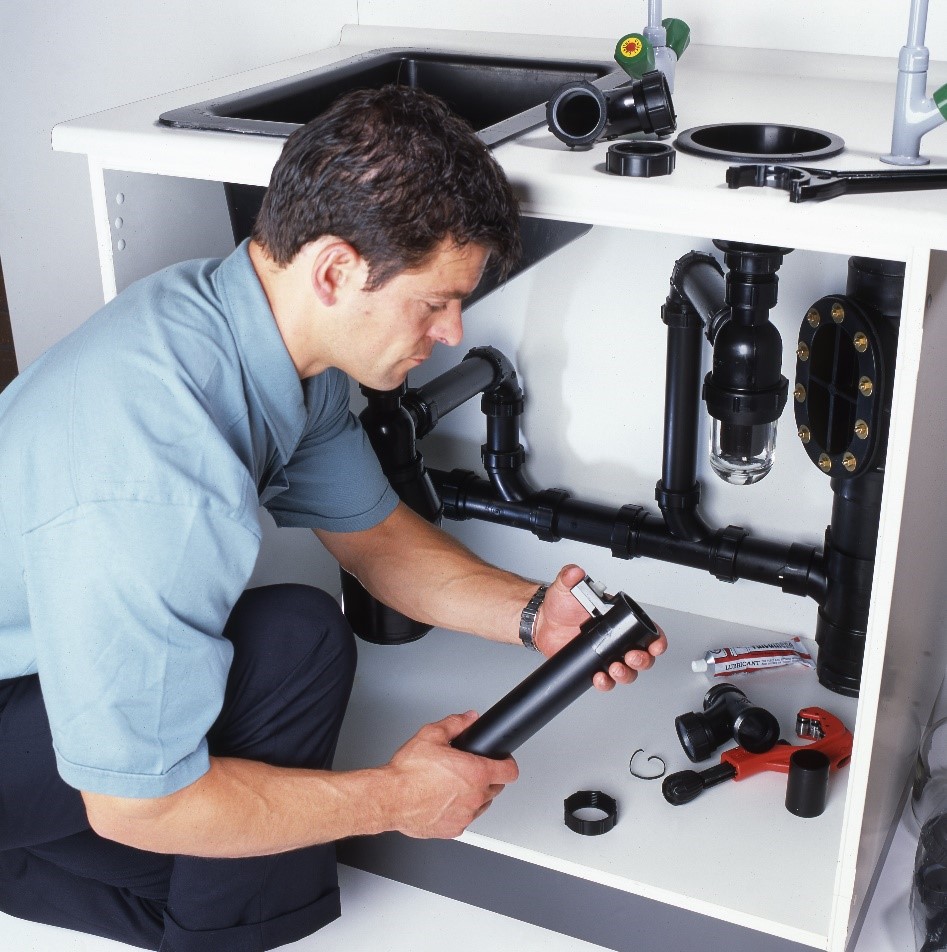 Using Vulcathene in hospitals
Vulcathene is also ideal for use in hospitals so chemicals, blood, and hazardous waste can be drained away without a risk of contamination in other water supplies.
Vulcathene can be installed to great effect in operating theatres and pathology laboratories to safely dispose of chemical and clinical waste. The waste can then be collected safely and transferred to an underground drainage system for disposal.
Vulcathene in research organisations
Vulcathene provides unobtrusive and durable drainage solutions for research organisations that work with potentially harmful materials. Capable of incorporating several different drainage system elements such as drip cups and sinks, it's a thorough system that can be modified to include any elements that you might need to improve the safety or effectiveness of your drainage. A Vulcathene system can also be easily updated thanks to its modular nature, meaning lab extensions or reorganisations aren't an issue.
A key example of an element that could be included in a research organisation facility is the anti-siphon trap – ensuring that there is no backflow of hazardous substances and keeping workers safe. Vulcathene is also particularly suitable for use in large organisations as it can be implemented across a high volume of sinks in large laboratories, providing comprehensive drainage protection.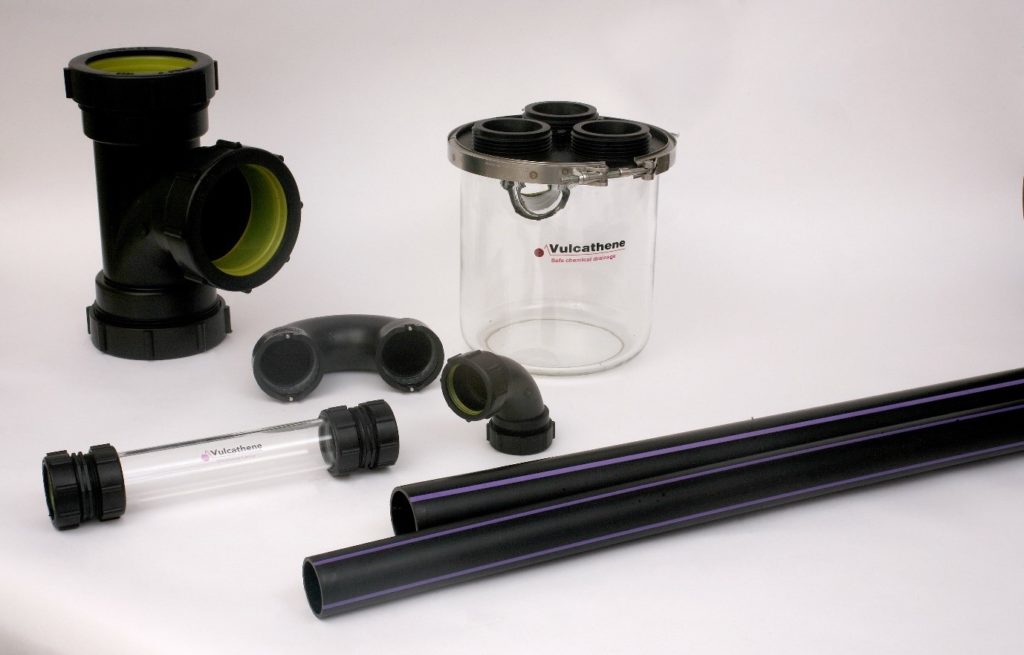 Arboles UK hold large quantities of stock of both Vulcathene and laboratory taps, we are also suppliers of laboratory and Belfast style sinks making us a perfect one stop shop for laboratory fit outs.
The Vulcathene product set is available as BIM download to aid your design process.