Arboles UK: School Labs – Part Dos!
We're continuing with our completed laboratory gallery theme this week.
This is a completed lab for a high school in Nottinghamshire that we worked with last year. We helped the contractor offer a standardised product set keeping the install uniform and so that all the labs match. This made life easier for the decision makers at the school, the buyer and the installer. Sometimes there is the paradox of too much choice.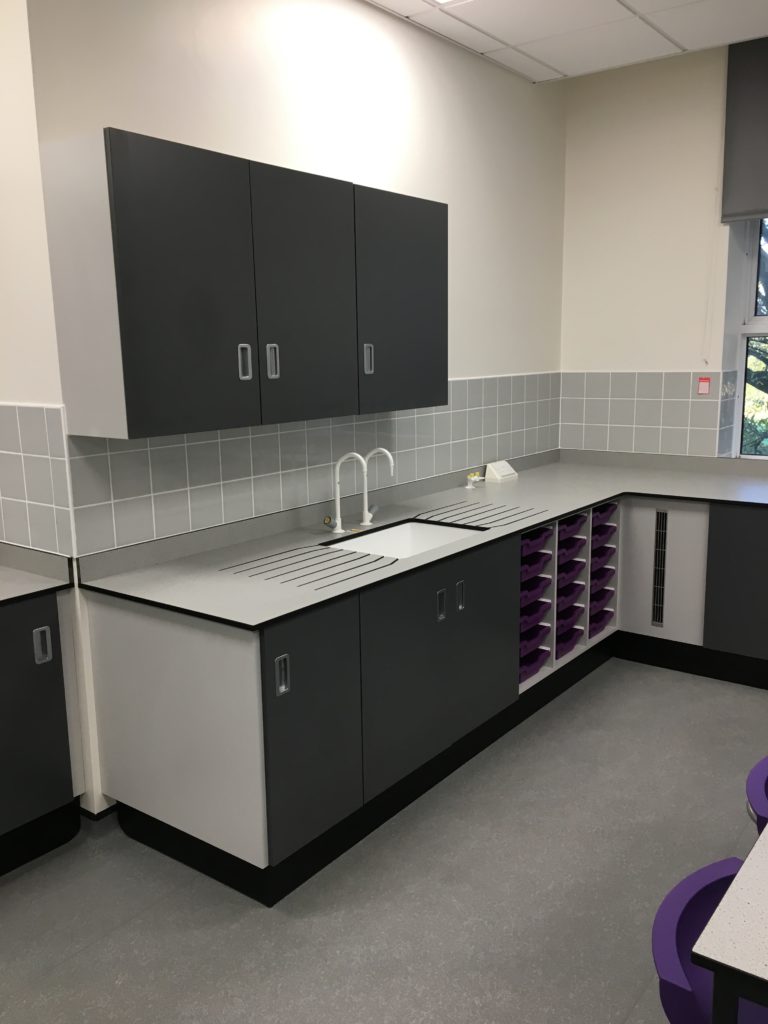 The chosen set of products were:
The 902101 and 902103 – Swan neck hot and cold taps with removable nozzles. The taps feature the anti rotation pin which we spoke about on our last post (click here). All our laboratory taps feature strengthened tubing which vastly reduces the 'bendability' of the tap greatly adding longevity in the classroom environment. The removable nozzle adds a degree of future proofing where you can change the nozzle to the aerator style if needed and you can also connect our anti siphon nozzle should the school ever need to.
This was an easy decision, the two way drop lever 900033 gas tap. Found in literally thousands of schools all over the world, this is an easy tap to install and the high visibility drop levers enable the teacher to quickly see if any have been left in the on position. A solid tap that performs incredibly well in the classroom.
These are a no frills, high quality, highly flame retardant and robust pedestal box that can house power and / or data points.
Belfast Sink

The BS0800010 Belfast sink was used. An off the shelf sink that features high durability, stain resistant and damage resistant properties. It's big and it's deep – plenty of room for cleaning up and catching water!
Beneath the sink a Vulcathene wastes were used which connect to a Vulcathene bottle trap and into the pipework. Vulcathene has been around for years and is the go to product when dealing with laboratory drainage made by Durapipe. Want to know more about Vulcathene then have a read here.
If you have any questions about our products then please speak to a member of the team on 0044 (0) 1204 388 814 or via our contact form here.