Arboles UK – The Winter Refit Season
Laboratory Refits!!
Well folks, it doesn't seem like ten minutes ago when us at Arboles UK were talking to you about the summer laboratory refit season! The summer was busy and the weather wasn't too shabby either! Since then the sun is now a bit lower in the sky and the clocks have gone back (and dare I say it – Christmas is around the corner!), but what that means for us is that the winter laboratory refit season is coming up. When the schools and colleges close you get to work building and repairing laboratories!
If you don't know already our product set of laboratory water taps, laboratory gas taps, Vulcathene and ceramic sinks are perfectly placed in schools, colleges and universities. All our products carry appropriate approvals (WRAS, BSI Britsh Gas, ANSI etc) and a hefty warranty. We've said it before, but these certifications and warranty gives you confidence that what you're installing is the business!
Over the past 20+ years we've been doing this we've seen trends come and go, but with a few firm favourites being permanent in the laboratory fit out! world!
We carry a good and wide level of stock where we can offer next day delivery on most items (sinks take a little while longer, but still fairly quick!) from our warehouse in Bolton. If you're 'local' to us you can always call in and collect – whatever is easiest for you!
Some of the constant favourites are listed below:
900033 – 2 way drop lever gas tap
900033 NRV – 2 way drop lever gas tap with NRV
900034 – 4 way way drop lever gas tap
900034 NRV – 4 way drop lever gas tap with NRV
The drop lever is ideal for schools so the teacher can quickly conduct a visual inspection of the classroom to see if any have been left on in error!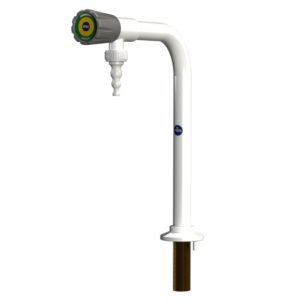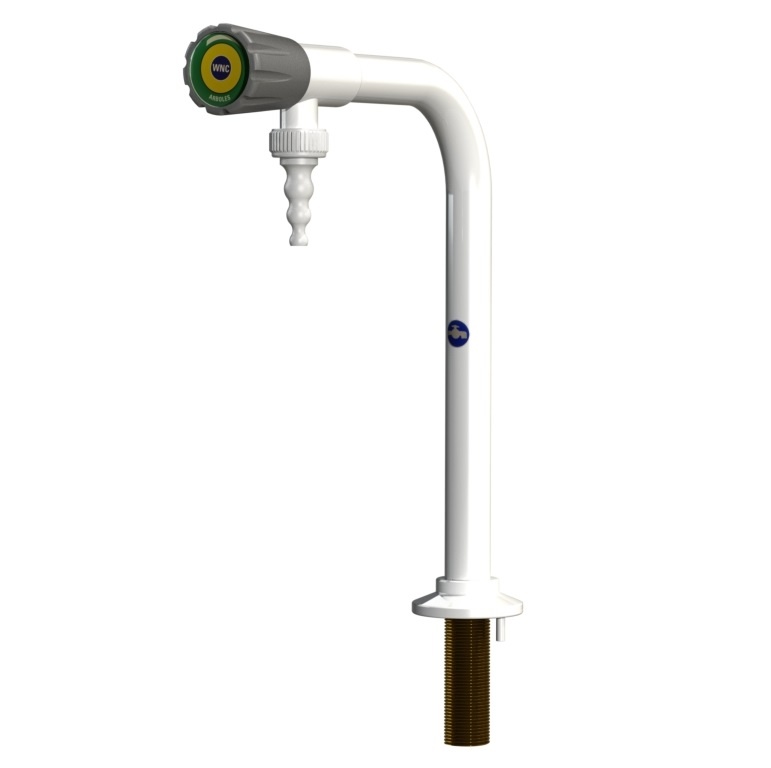 900101 / 900103 – the stalwart swanneck water with fixed nozzles
902101 / 902103 – as above, but with removable nozzles
900120 – the pillar bib tap with fixed nozzle
900121 – the pillar bib tap with removable nozzle
900100 – the only truly WRAS approved Anti Siphon nozzle on the market – complies even when a hose is connected.
900078 – 'H' pattern or 'rugby' post style mixer tap. Available in a variety of configurations.
900115 – Monobloc mixer tap with, again with a variety of configurations
Pegler Mercia Cross Tap – goes great with the cleaners sink (can be bought as a package)
We've a quick easy reading blog post on the Pegler Mercia Cross Tap here
Whilst the fixed nozzles have their place, it could be worth considering the removable nozzle option too. This give the flexibility to retro fit our Anti Siphon Nozzle should you need to. Want to know more about the Anti Siphon Nozzle and AUK Cat5 then click here.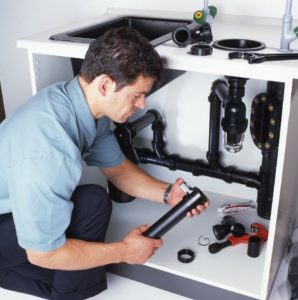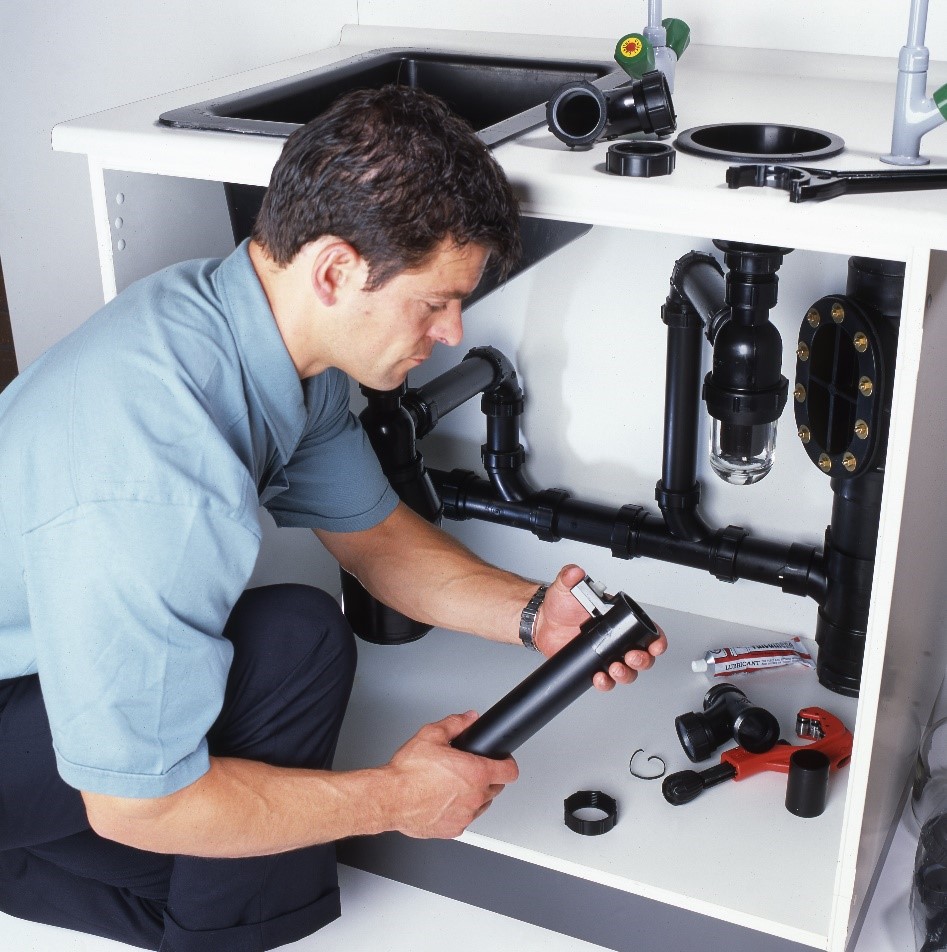 Clay Trap (perfect for art rooms!)
Want to know a bit more about Vulcathene have a look at our blog posts here and here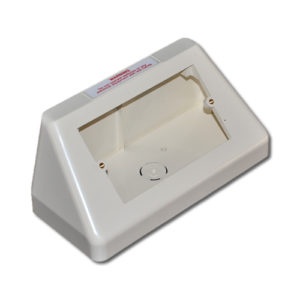 Pedestal Boxes
Can house both electric and data outlets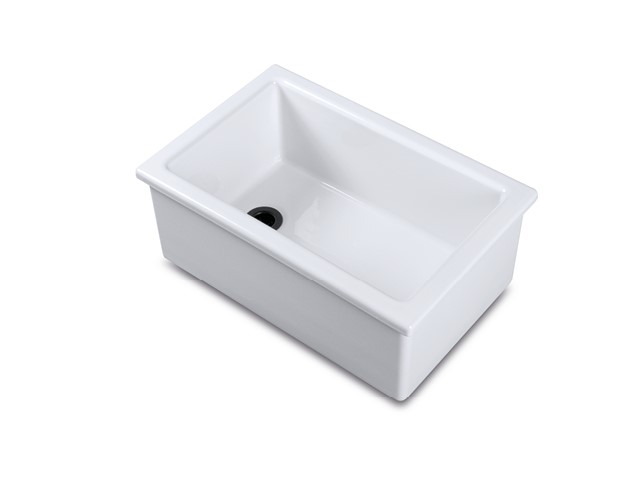 Laboratory (Larch style) sinks – no overflow
Belfast sinks – with an overflow
Want to know a bit more about what sinks go with which traps? Click here and don't get caught out!


Hopefully the above gives you some idea as to the components of a laboratory fit out where the outlets and fittings are concerned. Like we always say, if you're not sure then get in touch with us. We have a team of experts who will offer you as much help as you need. We can conduct site visits, whatever works best for you.
Either call us on 0044 (0) 1204 388 814 or go via our Contact page.